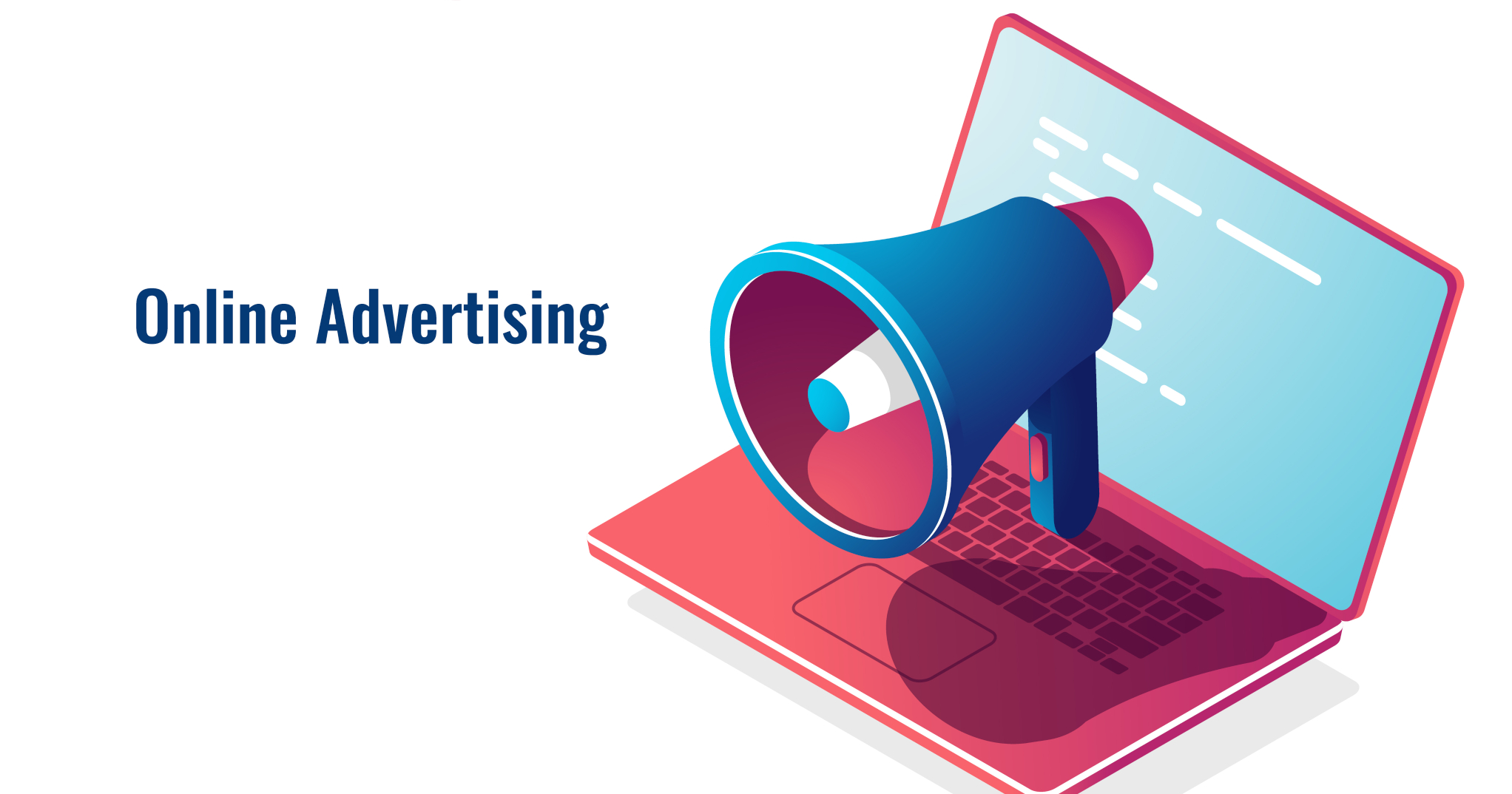 Paid Internet advertising is, by far, the most outreached medium of present-day advertising for any business. It has always been an integral part of marketing and is completely unavoidable. Using online advertising can help drive significant traffic to a website, generate leads, help reach out to relevant target audiences and increase brand awareness. Paid advertisement is a great way to get more traffic to your website and grow your business. This full guide will give you important tips to get prepared for your first internet advertisement.
However, advertising doesn't come for free and people don't want to pay large sums of money to get their brand reached to the audience. So before you jump into paid internet advertising, you need to know that internet advertising is performing as you want? Therefore, concerning this situation, through this blog, you will be guided with what you must do before starting paid Internet advertising.
Platforms that are available for online advertising
There are multiple platforms that are available for online advertisements. You must understand the potential and possibilities of that platform for your product. In this list, we have described both the search engine platforms and social media platforms available for online advertisements.
Google ads (The most popular one)
If you want to reach a large audience and your product is not fit for social media then you can choose this one. Google ads can be used by those advertisers who are having a huge budget and did not have the audience on social media and other search engines. This is the best platform if you want to target a specific group of people. And the reason behind this is that Google has nearly 88% of the market shares in the search engine market.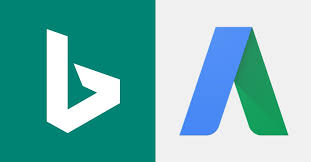 Bing ads
This platform is similar to Google(as a search engine) and having major users from the United States and Canada. The reason behind using Bing ads is to promote their product in these popular markets. Bing has a market share of 5% in the search engine and in the USA it has nearly 33% market share.
Facebook ads
This is a social media platform having a huge number of user base all over the world. Facebook ads platform is best for those types of advertisers whose targeted audiences are more on social media. And whose potential customers are even not knowing about their product. This platform is very much helpful in creating a new audience and nurturing them into permanent customers.
Instagram ads
While having enormous users to Facebook incorporation it is the king of social media. But the engagement rate on Instagram is more highest in social media. It is 58% higher than Facebook and 2000% higher than Twitter. But one of the loopholes in Instagram ads is demographic. That only the age group ranging between 18-29, are using and more of them are females and minorities.
LinkedIn ads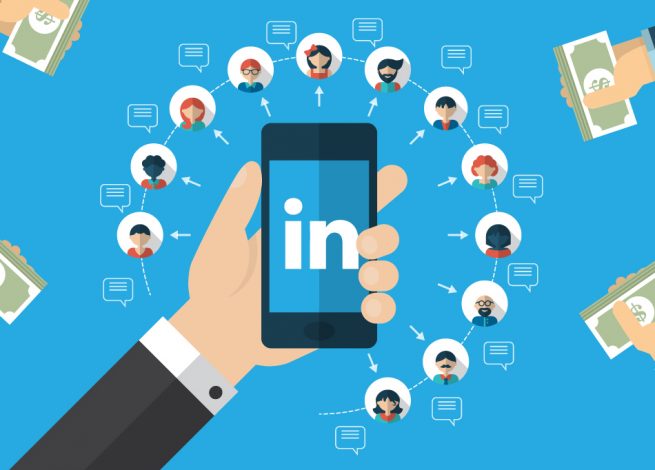 LinkedIn is a unique social platform that revolves around the B2B market. There are 227 million monthly active users evenly split between males and females users. The major user's age ranging between 30-64 age range bracket. The leads generated by these LinkedIn ads are of high quality. This platform is mainly used by recruiters, secondary education, and high-end B2B product and services.
Twitter ads
Twitter is mainly a microblogging platform with 328 million users that has revolutionized breaking news. And gives access to users to get in connect to both niche and mainstream influencers. Brands use Twitter ads to drive brand awareness and especially used for promotion for direct conversions.
Stumbleupon
Stumbleupon is also a social networking platform that offers a unique advertising option which is very much inexpensive. And one more quality of this platform is that it guarantees a click-through of some kind. This platform is best but the most important thing is lacking in this platform that is lack of tracking tool.
Buysellads or Direct Buy
Buysellads.com is also the best alternatives to find additional display ad opportunities. This platform especially allows you for providing a fixed space for a fixed cost on publishers website. And in direct buying, you can find additional ad opportunities by contacting some of your favorite bloggers directly.
Kye takeaways
Despite elaborating more than a half dozen ad platform there are many more like Tik-Tok, Pinterest, Snapchat and many more. So before getting involved in paid advertising, you must check the different platforms to which they are targetting i.e demographic, their pricing plans and its reach.
Where if you are selecting Google which is a search engine giant and it is more specific in targeting a particular audience. But it is having a disadvantage who are having a small budget as it is more costly. Whereas if your targeted audiences are in the USA than you can go for bing ads as bing is widely used in the USA. And if you want to choose a cheaper one, stumble upon is best but choosing this has a drawback that there is no tracking tool available.
But if more of your audience is on social media and not knowing about your product than you must select any social platform like Facebook, Instagram, Twitter and many more. As these platforms are highly engaging and cheaper as a comparison to search engine ads, they also gives a good response.
Understand the use of "Specific" keywords
Keywords(which are used for searching your product in the search box) play a significant role in search engine optimization (SEO) and are used in search queries to increase web traffic and ranking on popular search engines. The correct use of keywords can really get you to the top of achieving your business objectives effectively.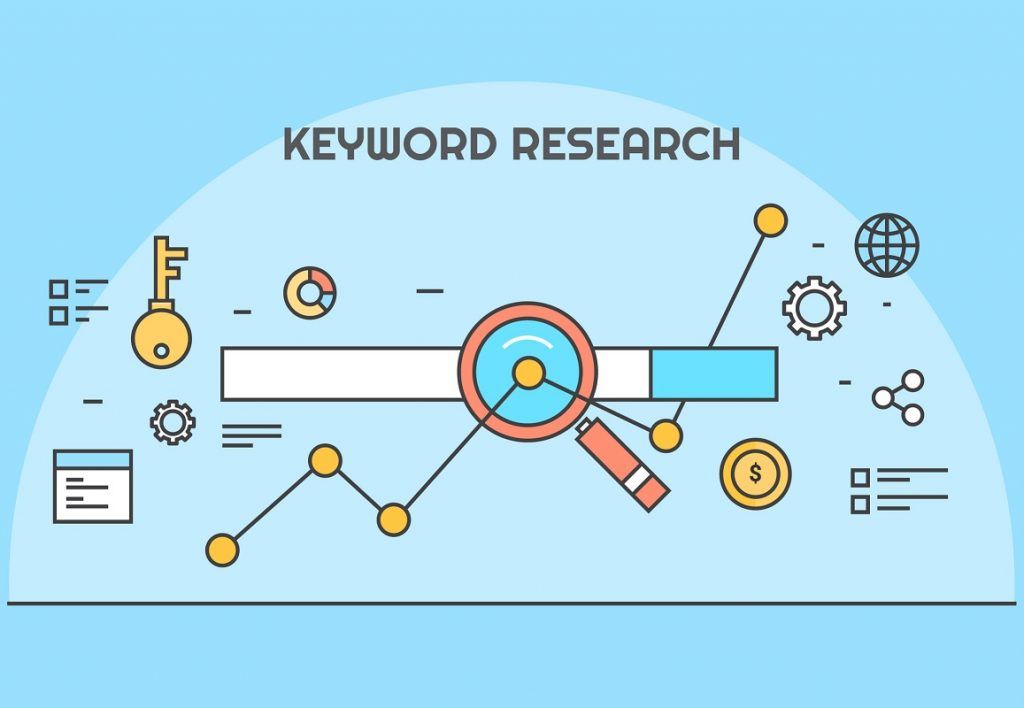 So, before starting anything, having a fair idea of the right keywords can help you work your way up into paid online advertising. The right selection of keywords in a website's content, tags, descriptions, links and other relevant places, this makes it easier for well-known search engines.
Which type of keyword to use?
To get top of the list of Search engines, keyword help to determine that the web page is the most relevant answer to the user's search queries. But selecting a keyword creates a hustle so here is the explanation.
Short-tail keywords– These are those keywords that are having less than three words and have a huge search volume and are also highly competitive. The main drawback of these keywords is that they do not clearly tell the search intent. So it's hard to rank on google search engine page.
Long-tail keywords- These are those keywords having less search volume and are less competitive. And the plus point of using these keywords it can easily understand the search intent. Their searches are less but it is easy to sell a product with long-tail keyword because of less competition.
Short term fresh keywords- You can use short term fresh keywords for a limited period after evolution. But with the harsh reality that they may fall after the search results. these types of keywords are used for a limited period. These keywords are fresh and short but don't last for a long time.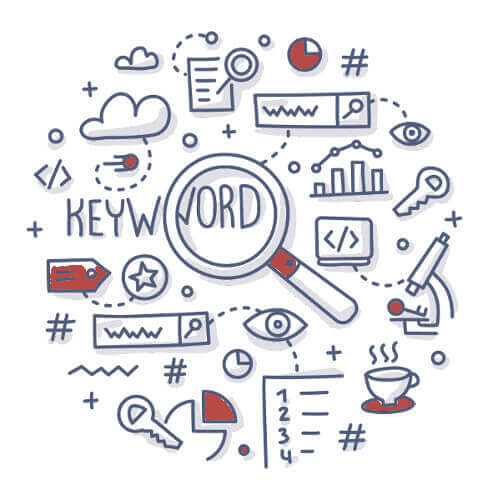 Long term evergreen keywords- These are those keywords that never lose its search visibility as people search for these keywords every time. These are the best keywords for advertising if the competition is low.
LSI(latent semantic indexing) keywords- These are those types of keywords that search engine uses to analyze the word people use regarding these topics. So use more and more those keywords that have a great correlation with the user's intent.
Kye Takeaways
While stepping in internet advertising you must always have a keen understanding of keywords. As internet advertising is the game of keywords, so for ads you can use long term keywords, aka keywords and LSI keywords if you are a new player in the market. But if you are from a long time you can head over to short-tail keywords.
To make things even simpler, you can use popular advertising tools like Google Ads Keyword Planner and Google AdWords to help keep you on the right track. The keyword tool will allow you to search for words or phrases (aka keywords) that are related to your products or services.
The use of 'long tail' keywords is generally more effective than 'head' keywords because such keywords tend to be more specific when added together with phrases and also make up the majority of the search-driven traffic.
Before selecting any keywords you must do some research by using some prominent tools like Google keyword planner, Ubersuggest, Ahref and many more.
Best types of online advertisement!
At first, it may be quite a big challenge for you to actually find the best place or online medium where you can purchase ads in order to promote your business brand over a wider scope. Every online advertising medium you come across is sure to have its pros and cons.
So, getting familiar with the different types of paid online advertising can help you make better decisions. There are different types of online advertisement which can be used according to its need and preferences.
There are several types of online ads, all of which fulfill their purpose in a unique manner.
1. Display Advertising( aka Banner Ads)
This is one of the most popular and most favored types of online advertising. This type of advertising typically uses images and text. It can be in the form of banner ads and popups. Display ads are quite different from other ads, having the main difference that they are not shown in search results.
Banner ads are among the most popular type of online advertising. You will often see banners on hundreds and thousands of websites that display graphical advertisements for brands, products or services. These are placed either at the top page, sidebar or at the bottom page of websites. A creative graphical representation of banner ads is used to focus on new customers in the initial phase of marketing.
The popularity of display ads is because they show great success when worked together with remarketing. According to Digital information world "website visitors" who are retargeted with visual ads are having 10x more chances to get easily convert on your website.
2. Search engine marketing and optimization
SEM and SEO are the two popular online advertising techniques that are used by webmasters to promote their content and increase their visibility in the SERP list.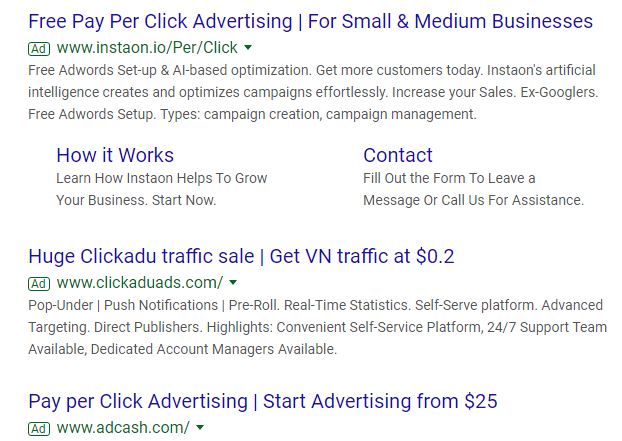 SEM(search engine marketing)- This is the most effective way to expand your business in this competitive market. There is too much competition when all are vying for the same eyeball. And in this SEM is more helpful for you when you want to rank on a particular keyword. This type of marketing is used for commercial intent keywords like buy, discount, deal, coupon and free shipping. The ranking is mainly dependent on keyword quality score as higher the score higher the ranking and vice versa.
SEO(Search Engine Optimisation)- This is basically the most effective organic way to rank and expand your business. Where in this it takes much more time for ranking.
3. Social platforms
There is no doubt that social media advertising is on its peak and growing rigorously. Day by day more and more people are adding to social media with an addition of 1 million social media users are added daily. In a static of Hootsuite, the advertising budget is increasing day by day and increased by twice within two years.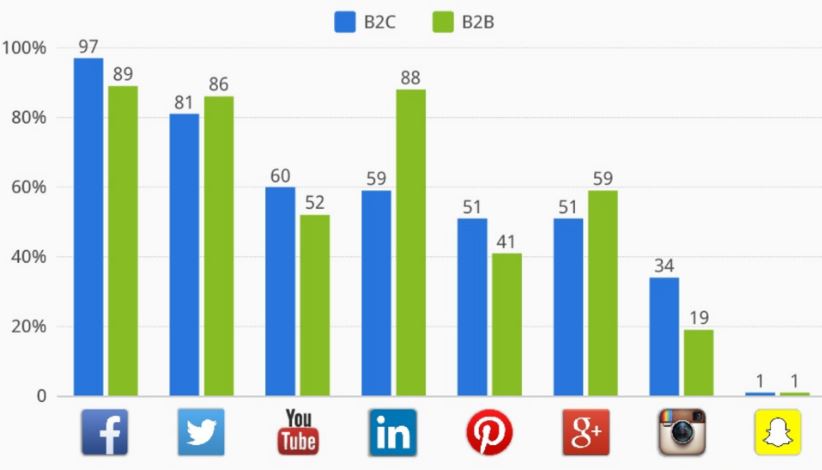 Social media is very much powerful if your users are on social media as it is reaching a huge population this platform is best for you. Placing paid ads, promoted posts and sponsored post is a popular way to reach more and more of demographic without paying a bundle.
Where Facebook and Twitter are the two most popular one for companies to reach potential customers and LinkedIn is the best way for B2B sales.
Having a tracking tool, a landing page is more important before stepping in internet advertising
Simply purchasing ads does not really complete your journey. There are, however, certain things that are important and should not be ignored. There are two things to remember when it comes to online advertising – 
Tracking and analyzing your ad performance help you to get more out of it, So if you are not able to see how your ads are performing, then buying paid advertising could be just a waste of money.
In online advertising, you get the opportunity to track everything. Google Analytics is one of the best tools to track performance. It provides all the information with the number of clicks on the ad, the number of people who visited the website, how long they stayed there and the number of converted leads among other things, all in a single dashboard.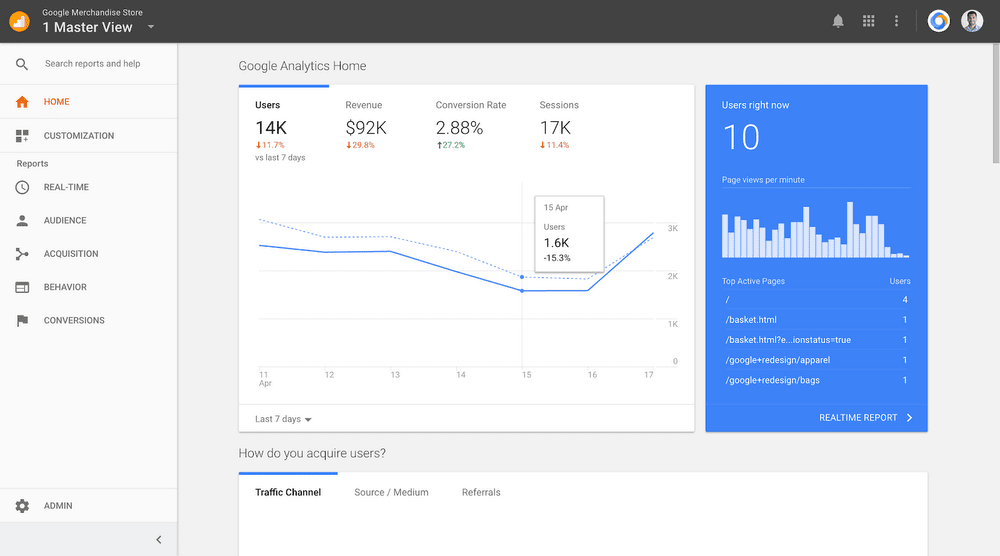 So, before getting into online ads, ensure that you have the tracking tool ready before you. Once you started using it, you will become very familiar with it.
These options allow you to create a customized URL for each ad that will help you to monitor all ads. You will be able to compare all your advertising campaigns on a single dashboard by using Google Analytics.
Build a landing page
In online marketing, a landing page is a stand-alone web page, enables you to customize the message to new readers. It is a page where a visitor lands when they click on your ads. It's really important to send readers to an Optimised Landing Page instead of the Home page.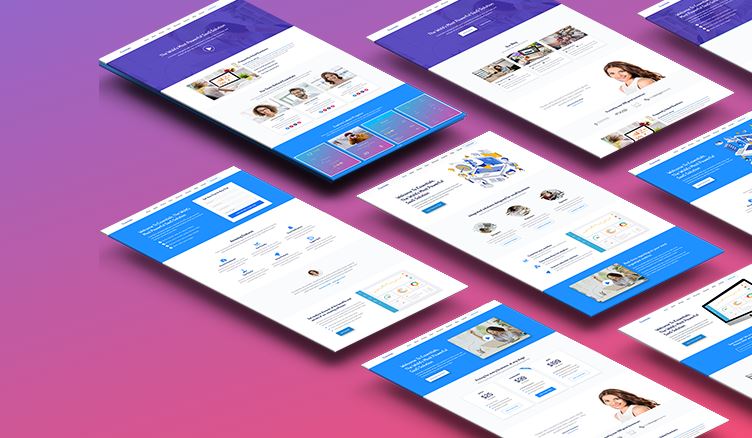 A customized landing page makes tracking visits easier, it pushes visitors to become potential buyers. There are many best landing pages that you can have a call to action button like- Campaign monitor, Gengo. These prominent landing pages are used by many multi-billionaire companies.
Have a Call-To-Action button on the landing page
A clear call-to-action (CTA) button should also be present on the landing page – be it in the form of making the call, filling a form, downloading a free e-book or brochure, or to directly buy a product.
A good call-to-action (CTA) will tell your visitors exactly what you want them to do. Your landing page should include everything that pushes your viewer to take action.
A/B Testing (pro tip for paid advertisement)
A/B testing (bucket tests or split-run testing) is being scientific about testing which methods work best. It is a randomized experiment with two variants, A and B. It includes applications of hypothesis testing or a 'two-sample' hypothesis testing as used in the field of statistics. When you are using A/B testing, only one test is not enough to know whether it's working or not for you.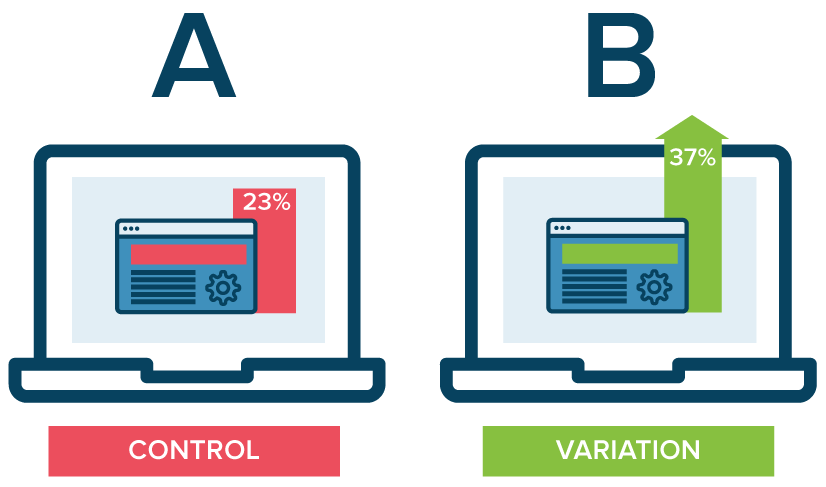 For example, you can test the effectiveness of your page's headline or button placement, but you can't test both at the same time. A/B testing is an everlasting, too, so don't quit. Test and modify your page again and again. It may help in your overall conversion rate.
Do You know your target audience for your paid advertisement?
You spend hours and hours writing a great piece of content just with little hope that it will drive some new readers to reach your site and maybe they become your customer.
But for some reason, only a few seem to be interested.
Ever wondered why?? What's the problem?
The problem is the connection between audience and content writer. Maybe it was not, what they are looking for??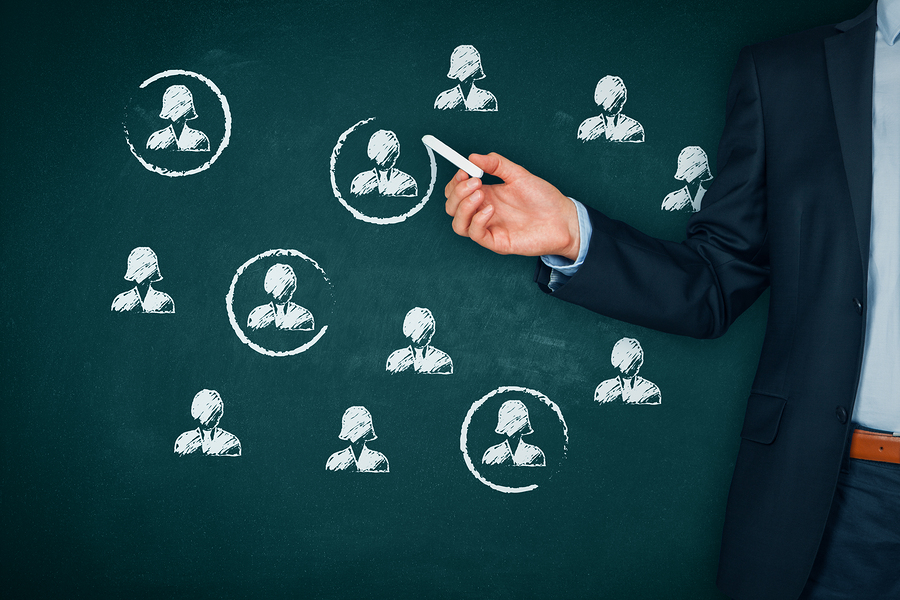 So one of the most important factors of internet marketing is to connect your audience. Reactions of the audience are directly related to your business and help you understand their needs and requirements.
By understanding your target audience, you will be able to know what type of services they like??
what type of content do they read?
Knowing your target customer is important to factor to focus on before jumping to paid internet marketing.
Benefits of this paid advertisement tips on Internet Advertising
Internet marketing is popular nowadays because of its several advantages over traditional marketing.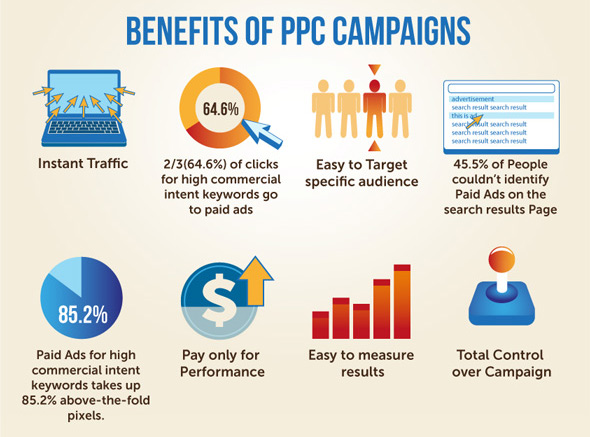 Let's check out the list below to know the benefits of internet marketing:-
Offers wide visibility and coverage
It is more effective
Delivers rapid results
Used in segmenting
Has different formats
Used in measuring
It establishes a two-way communication
Creates loyalty
Saves time
Gives desired results
Helps to increase visibility
Offers 24/7 marketing
Helps to maintain better customer relationship
Easy to handle
It helps in increasing brand value
It is more convenient than traditional methods
Global marketing
Ability to handle millions of customers simultaneously
Conclusion
Last but not least paid advertising is not magic where results can be achieved instantly. It includes monitoring, maintenance, testing and tweaking, and different marketing strategy to perform better. To analyze the performance of your ads maintains a scheduled report after every 15 days.
Make sure that there is enough budget to support the ad campaign, even if it is a long-term one. Proper knowledge and the right strategy of online ads actually bring valuable traffic to your site and even help convert them into leads. Always focus on long-term ways to boost your website like consistently provide valuable content, always update your website, offer great services and make sure that your audience is able to find your content through SEO.
I hope after reading this blog you have an idea about what things you need to know before jumping into the online advertisement.