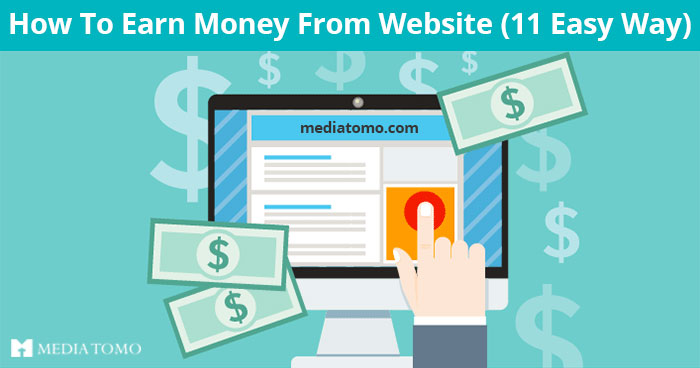 The era of the Internet has brought about changes rapidly – transforming our traditional ways of doing work into a more efficient digital lifestyle.
Everyone wishes to earn money from website. It is a part of the vast hub of the internet, opening opportunities for individuals and businesses to grow both productively and financially.
For over a decade, several individuals and businesses have been successful in improving their financial standing via the Internet. This is also made possible through determination.
Thus, through this blog, we are going to provide you with a few important tips on how to make a living online.
---
Things you will need to earn money from website
First of all, you need a website of your own. If you already own a website and want to make some money, then we have some really good tips for you here.
Do not worry if you haven't got a website. You can easily create one, or a far better solution to that is to sign up for a website platform/service (provided both as free and premium services), such as WordPress, Wix, Blogger (from Google), Constant Contact, Ghost, HostGator (offers hosted websites), Weebly, Joomla and Drupal (also a great CMS platform) and much more.
Necessities Or Qualities Of Website To Make Money Online:-
Design a fully created website.
The content in your Website should be relevant that gives a clear message of what you are publishing or marketing digitally.
SEO or search engine optimization comes very handily if you want to make your website visible and available to people on popular search engines like Google, Bing, Yahoo and so on. Thus, making your website SEO-friendly should be your primary objective.
You will need a web hosting service through which you can make your website available to people on the Internet. Sign up for a web hosting service. Some common web hosting services are HostGator, BlueHost, GoDaddy, etc.
Finally, you will also need a medium through which you can receive earnings from your site. For instance, many prefer PayPal as online payment and receivable service, which then transfers the earnings directly to your banking account.
---
How to earn money online through the website:-
1. Sign Up For Google AdSense Ad Program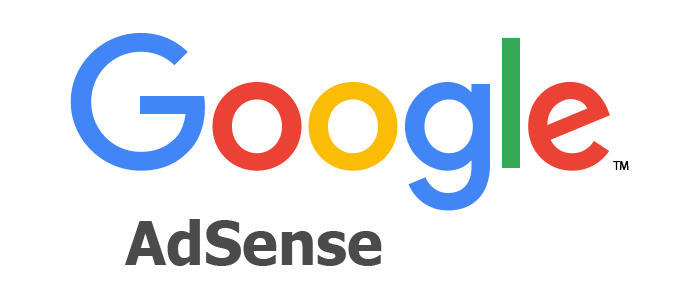 Google AdSense is probably one of the most popular and widely used automated advertising services in the Internet marketplace. It lets you choose which types of ads fit you best for your site. This type of online advertisement includes the use of text, images, videos or interactive media which are based on the nature of your business.
After you sign up for the Google Adsense program, Google will provide you with a unique code that you will paste on your blog
Google Adsense can generate revenue on either a 'per-click' or 'per impression' basis. A well-known example of 'per-click' advertisement is Pay Per Click (PPC).
2. Become An Affiliate Marketer
Affiliate marketing is another way to earn money from website. It is a method where you earn a certain amount of commission when a product is purchased via your site. This type of online affiliate advertising is growing rapidly. E-commerce giants like Amazon provide affiliate marketing programs and you can take this to your advantage.
First, you will need to sign up for the Affiliate program. In Addition to this, you can also sign up for the Affiliate ad network. Once you register for an affiliate network, you can find products that you think would be beneficial to your target audience and then promote them on your website and in any email lists you may have.
When one of your visitors use your affiliate links to purchase a product, you will receive a commission from the sale. Commissions can range anywhere from 30-70%. So, there is a great opportunity to make some money endorsing products that you find useful and worth going for.
3. Sell Space To Third-Parties
Yes, this is possible and also a great way of earning money online. You can offer space on your website to third-party companies, where they can place their advertisements and share profits with you.
When a potential visitor buys an online product of the third party or company from your website, you will get a commission.
To do this, you will need to advertise that piece of space on your site with the help of banner ads. Banner ads are images you can use to display on your site and it comes in various sizes and shapes.
While you can use this method if you have fewer visitors, it thus tends to be more productive for sites with very large followings. You can display banner ads on the sidebar of your site or opt for pop-up ads – the possibilities are almost endless.
4. Feature Sponsored Content
Sponsored content is basically just content from other sellers offering products or services that are relevant to your site's visitors. As with most other monetization methods, featuring sponsored posts works best when you have focused on increasing your visitor numbers or you have a large number of followers.

A way to feature sponsored content is to do product reviews in an advertorial post on your website.
You don't need a website to feature a sponsored post. If you have a large number of followers on social media, you can also get paid.
The huge caveat here is that you should never promote products or services you don't truly believe in. So, focus on promoting and reviewing items that are designed for the benefit of your community and the money will pour in.
5. Sell Digital Products Or Services
you can sell digital products to your target market to increase your earning potential. The most popular digital product people buy online is an e-book. The reason why it is so popular is that you can create one for just about any industry and any niche market.
You can also take it a step further and set up an e-commerce site, although this requires significantly more work.
These products need to be visually stimulating meaning you'll have to become familiar with design tools to create a digital product. You will also need to add these widgets or tools to your website in order to make these features available to your visitors.
Once you complete the work on your ebook, you can place your digital product to an online selling platform such as Amazon, Flipkart, etc; so that people can buy from it.
If you think you can write an e-book that is demanding among the masses, you can write with a minimal start-up cost with a computer and a word processing software.
You can collect payments through PayPal or bank transfer.
6. Create Email List For Marketing Products
Email lists are incredibly useful when marketing products and services to potential customers. These are essentially databases of your most loyal readers and people who have subscribed to get the latest updates from your site. If you choose this monetization method, your first order of business will be to encourage as many readers as possible to sign up for your email list.
Most websites are using pop-ups on landing pages to convert first-time visitors into followers via email lists. This is similar to how publishers offer one or two chapters for a small fee to induce excitement and get people interested in what you have to offer to them on your site.
If someone goes for the product you mentioned in your email and buy it, then you will get paid.
The key objective here is to offer useful information or free advice in order to build a strong connection with your readers. Be careful when promoting too many products or sending out too many emails, as this can turn off readers.
7. Use Webinars
Paid webinars are a blend of promoting your content and offering consulting services to your audience. In fact, they are a great way to further build a relationship with your online visitors and foster discussion proactively. You can use webinars to get new ideas for your content. It can also help you to react directly to the concerns and interests of your audience.
In the end, the main objective of a webinar is to strike a few deals with the potential visitors by providing them with paid product or services if they want more information or willing to buy your product.
You will need to be realistic about your standing in the community in terms of expertise and what you have to offer when setting a fair rate. You can also follow up your webinars with a quick survey asking attendees what they think about your content. Then adjust the rates accordingly.
8. Freelancing
If you have writing skills and creative talents than you can probably choose writing content to the other bloggers. The key to writing freelance content is to develop some sort of networking to the people who might hire you.
If you own a website then you can offer freelance writing to potential clients who want to provide some valuable content for your blog.
Whether you freelancing or offer to freelance, in both cases, you will get paid if the related content is published successfully and get monetized.
9. Generate Leads for Relevant Companies
This is very similar to affiliate marketing except that it does not actually matter whether the reader buys something from the linked site or not. Websites or companies will pay you if you simply drive traffic to their sites, regardless of how long a visitor stays or if he/she make any purchase.
Thus, generating leads for relevant companies can help you earn money from website.
10. Solicit Donations
If you are just don't quite feel comfortable selling products or information online, then you can request donations instead. This is also a good method for websites with larger audiences.
Wikipedia, for example, is one of the most visited sites on the web that solicits donations in order to keep their site free, up to date and regularly viewed by people.
While this method won't make you rich quickly, however, it can help cover your basic expenses while you work on earning more money online.
You can simply add a donation button using PayPal to your website. You may also want to make a genuine plea to your audience to support with donations. This will help keep your site up and running.
11. YouTube
Another way to get earned online is to start a youtube channel. Youtube is the most popular way of watching, streaming videos worldwide and is also the prominent way of getting monetized online. you can start making money by using youtube's own ad network.
There are lots of youtube channels out there based on a variety of topics. You can also create your own youtube channel if you have a craze of making videos or you have a lot of followers on social media. With YouTube, you can give them some message regarding their business, relationship, entertainment or any other life field.
If anyone subscribes to your youtube channel, you will get paid. Your income will depend on the number of subscriptions you have received on your youtube channel.
---
Bottom line
There are numerous ways to earn money from website, but the tips provided above are some of the main examples to do so. The list regarding monetizing online seems to be endless. The advancement of digital marketing continuously providing different means to get paid online.
If you have some creative skills, passion, commitment and wants to be identified socially via the internet and also have time to do so, then making money online may be the right thing for you.
But just don't go with my opinion. As a famous phrase says that "Hear from everywhere but implement somewhere". Who knows one day, maybe you can have a success story of your own and it might be possible with digital marketing.