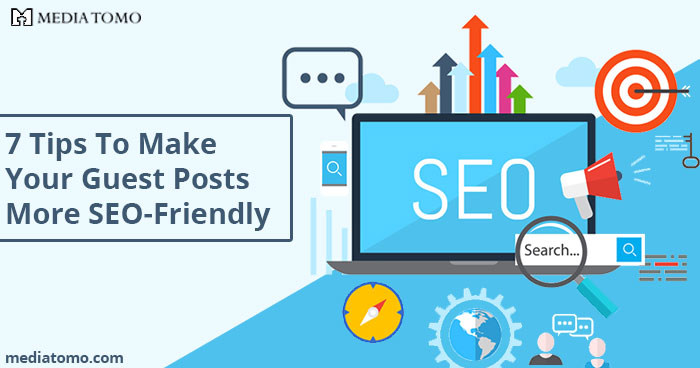 Writing guest posts is actually a great way to increase your online exposure and presence to your visitors.
But, there's more you will need in order to have success, especially if you are running a business.
In this article, I will share with you some insight on how to make your guest posts more SEO-friendly.
Writing guest posts is not at all difficult. All you need is some skill, ideas and websites or blogs owned by others that accept guest posting in order to get started smoothly.
As far as search engine optimization (SEO) is concerned, it can rank your posts on search engine sites only. If your content has useful and interesting information that readers would like to read, share and convert.
If your guest post is SEO-friendly, then it will be user-friendly, too. Guest post is a way to provide high-quality content in exchange for a backlink for your business.
Having backlinks from relevant and authoritative websites is a proven way to raise your Google profile and achieve your goals.
Here, some tips about how to write SEO-Friendly guest post content:
How To Make Your Guest Posts SEO-Friendly
Guest posts can be optimized for search engines that will allow you to reach out to more number of visitors and increase your ranking.
In SEO, publishing any content should be in such a way that it is well-understood by both search engines and users.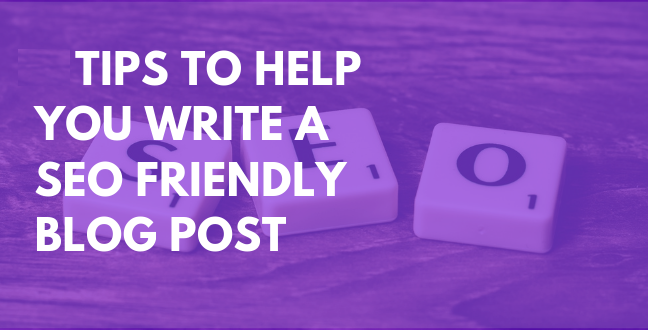 However, if both these conditions are not met, then you will end up having limited chances of achieving high rankings. This, in turn, will also affect your readers as they will be more likely to ignore your posts.
Therefore, it's the combination of quality content and good SEO that will push your posts in the first pages of Google's search engine.
Given below are important tips that can help you make your guest posts more SEO-friendly and gain better ranking in popular search engines like Google.
1. Decide which topic to write about
Before you get started with guest posting, you will need a topic that you can write about. It is a good practice to do a more detailed analysis of the topic you want to write.
If you are a business and are promoting products or services, then write detailed information about the product or service you are offering to your consumers.
The content that you post on websites and blogs should be such that it creates an interest in your readers and is useful to them as well.
Always remember to keep a goal for your posts in order to get better rankings for a keyword, to get more subscribers and so on.
Your guest posts represent your marketing message to others. So, it is important that you create a definite plan for guest posting or blogging and be consistent.
You may also contact owners of websites with a brief introduction and send them your titles for approval. Provide unique titles that can easily target your audience.
2. Use catchy titles in your guest posts
Search engines always look for content that has meaningful and relevant titles, subtitles and information in them.
So, your post should also contain a title (the main heading of your post) that meets the interest and usefulness of readers. Catchy titles and subtitles are necessary to make blogs more attractive and effective.
Also, make sure that your blog's titles and sub-headings are not too long – no more than a maximum of 70 characters and make it short and effective. Your blog's titles should be able to let your readers grasp the main content easily and quickly.
Generally, your page title is used as a suggestion for the title in Google's search results. So, it is advised to describe your business in a concise and informative phrase for people to understand clearly.
Writing a good title and interesting title is a very important step for SEO purposes and user-friendliness. An optimized title is important for SEO because it gives search engines a big hint on your page is all about.
3. Write content that is of interest to your readers
When you write your posts, the ultimate objective should be your readers and not just search engines. Because it is the readers for whom you are creating content to read.
If you are promoting a certain product on websites or blogs, be sure to include information that creates an interest in the readers. The volume of content demands that you grab your readers' attention with your main message immediately.
Declaring your message tells the reader and search engines the main point of your post. You can make use of important keywords in the first paragraph that will be used to rank your post in search engines.
People who read your posts are of different age groups. So, if you write content in an easy and simple language, then people will love to read your content.
Keep the structure of your sentences simple and use common words that people understand better. This will improve the readability score of your post's content up to a great extent.
Content that is easy to understand is likely to be viewed and read by a large number of visitors. This is also great for building your post's SEO ranking.
4. Use keywords with care
Keywords also play a vital role in making your guest posts SEO-friendly. Using keywords properly and effectively can easily help in ranking your posts on search engine sites for others to read.
However, it should also be taken into account that using too many keywords can have a negative impact on your guest posts. So, use keywords only when and where required.
You can use keywords in the main title of your guest post, sub-headings, sentences, paragraphs and in the conclusion section. Keywords in your content help search engines easily find the material and display your post in the top search results pages.
For example, the combination of a title and keyword can be written as "How To Make Guest Post SEO-Friendly?"
Here, the keyword used is 'SEO-friendly' and 'How to make a guest post' is the relevant title for your readers and search engines to understand correctly and display your post on their search results page.
5. Optimize the length of your posts
When you write guest posts on websites and blogs of others, include as much information as possible. So that your post will have enough content to make reading worthwhile.
Also, your post should have at least 300 words for the search engine optimization to be able to rank it in the search results page.
This is because the word count in your post also matters. If you write more words in your content the more chances you will have to reach out to your readers.
If you are writing lengthy posts, be sure to break them up into paragraphs. It is not possible to have all the content written in just one massive paragraph and expect your readers to spend their time on it. It may turn them off.
But, having your post written clearly in separate paragraphs will keep your readers engaged. The plus point is that they will be able to better understand the purpose of your post and what message you are trying to deliver them.
6. Insert multimedia files in your posts
To make your posts more interesting and engaging to your readers, you can include some images, GIFs, infographics, and videos.
Adding images can increase the potential of your content up to a great extent.
Guest posts accompanied with relevant images makes it easier for visitors to understand the main message of the content in your post. They can make decisions quickly whether they will continue to view your post or not.
Avoid cluttering your post by trimming the shapes and sizes of images so that they look neat on your post. Along with images, you can also include relevant videos that serve the purpose of your post to visitors.
Small and informative videos are sufficient to allow you to convey your message to your readers. The popularity of video content occupies one of the leading positions in the advertising market and is easily explained by the need for business organizations.
With the help of videos, information can be presented clearly and it becomes easier to attract the attention of your visitors.
7. Use hyperlinks in your guest posts
Hyperlinks help search engines understand pages and also guides your visitors to the information they need.
So, including hyperlinks in your posts wherever necessary is another great way to make your post-SEO-friendly and increase your ranking on search engine sites.
When you add links, use anchor text that is closely related to the keyword of the page you are linking to.
Hyperlinks are basically divided into two types:
(a) Inbound links – These are hyperlinks to posts or pages that exist on your website.
(b) Outbound links – These are hyperlinks to posts or pages that exist on another website.
Use these links naturally in your guest posts. When you want to reference content or ideas that can be useful to your readers.
Your goal is to make your posts better so that it will attract the attention of users and possibly natural links and eventually. They can outrank the existing posts.
Conclusion
Guest posting is used widely by both individuals and businesses and is gaining momentum as an important way to increase website traffic and get more business opportunities.
It is necessary before starting a new post, spend some time doing your research and make it clear in your mind that what you want to write and what you want to achieve.
Use these tips to make your guest posts more SEO-friendly and achieve the goals you desire. It helps you to provide a better understanding of writing SEO friendly guest post.