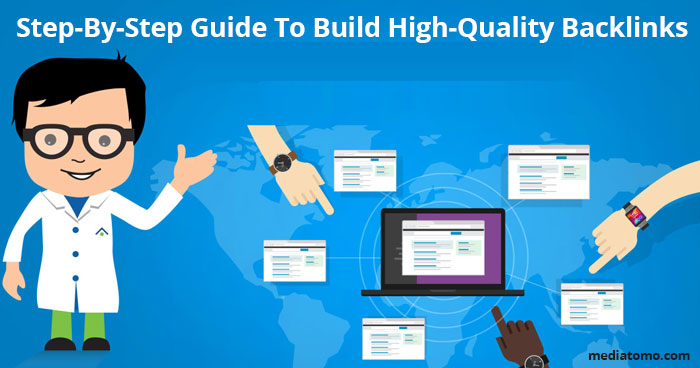 Backlinks are the important factors of ranking, many savvy bloggers and digital entrepreneur too give more emphasis on building high-quality links. Many online marketers give backlinks more important that they use cheap techniques like automation, PBN and more to get ranked their main website.
Building high-quality backlinks actually give your business more value in online advertising. It gives a wide view of your marketing efforts to grow your business. Getting a backlink is quite a simple thing than getting a high-quality backlink. Each and every marketer, blogger or webmaster is indulged in this process to get a high-quality backlink for their website profile.
Through this blog, you will learn how to get or create your own backlinks that will better cater to your business and make your online presence even wider.
What are high-quality backlinks?
Whenever you want to achieve a higher ranking in google and delve for the same on the internet you always interact with this term or phrase that you must generate high-quality backlinks. But here the question- What do we mean by "high-quality backlinks"? Let's sort it out-
A high-quality backlink is a phrase mainly used for denoting those links that are having high DA & PA and has a low spam score (i.e 1%-5%) and have a high quality of the backlinking profile, and also it must have relevance to your website.
The use of backlinks is becoming very popular and their wide adoption is also on the radar of Google. With the continuous updates of Google's algorithms and best practices, the very same strategy that once landed you on the first page for your target keyword can now result in large scale search engine penalties.
How do high-quality backlinks works?
Backlinks are the connections that are developed on the internet with other related websites by mentioning other websites and links to it. These types of links are also known as incoming links. The more links you get from authoritative websites will help you in ranking and have a positive effect on site ranking and search visibility.
There is a great importance of these links as the search engine understands these external websites are endorsing your content and if a huge number of domains are linking then search engine improves the ranking, higher on SERPs. Backlinks are also important for the end-user that connects the searcher with the end-user.
Backlinks will and always remain a vital Google ranking factor for any business or brand. But, an effective link building is more about popularity and trust. Thus, only a high-quality backlink will yield you better results and conversion.
Ultimate Guide To Building High-Quality Backlinks That Google Will Trust
In this blog, we shall cover the strategic link building technique that will not only work best for you. But the technique used will also let search engines like Google understand that these are the trusted ones. This will prevent any negative impact on your website and to your business as a whole.
The link building technique is scalable. When it is applied to your website, you will notice that your site's ranking will improve. You will also improve your conversion rate. Because you are working as a high authority on the topic to search engines.
Below are the given 10 best organic way techniques to build high-quality backlinks with less work and less guest posting tension.
1. Publish the content after doing a thorough research
Getting a link from a high authority website is a matter of wonders as it creates more chances of ranking higher in Google. So for that use case studies, do surveys, use data of the authoritative business houses as a source for further investigation. And prepare content that is developed on your original research that cannot be found anywhere else.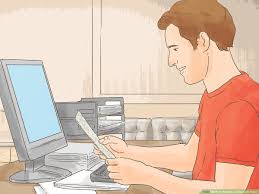 And when you are publishing that type of content than other sites will mention you as a source or likely to link back you. So for this purpose, you must have a great content marketing strategy in which you must include thorough research as your prioritize strategy.
2. Precisely give your content in a list form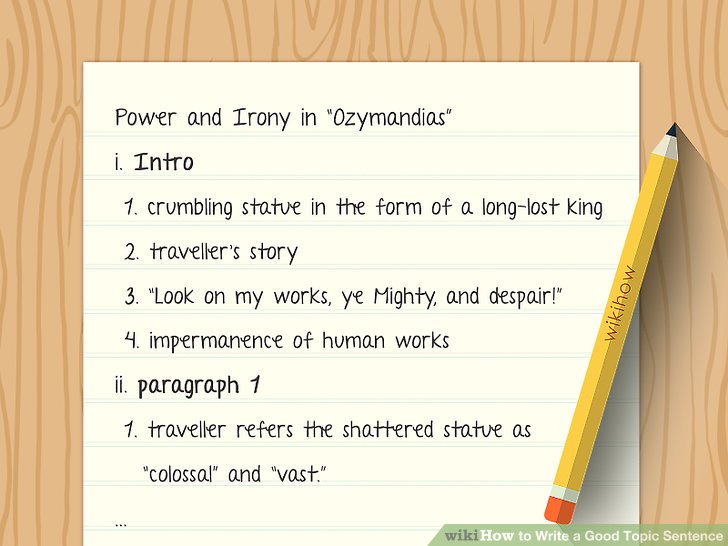 The audience likes the content which is more precisely in the list form. The reason behind this is that the information's format is in small bite chunked which can be easily accessed and read on any IoT device.
This format is easy to read and provides a whole overview of the product in a small piece of content. These types are surely going to get more links from other blog posts who are telling about a single product.
3. Publish those contents which are evergreen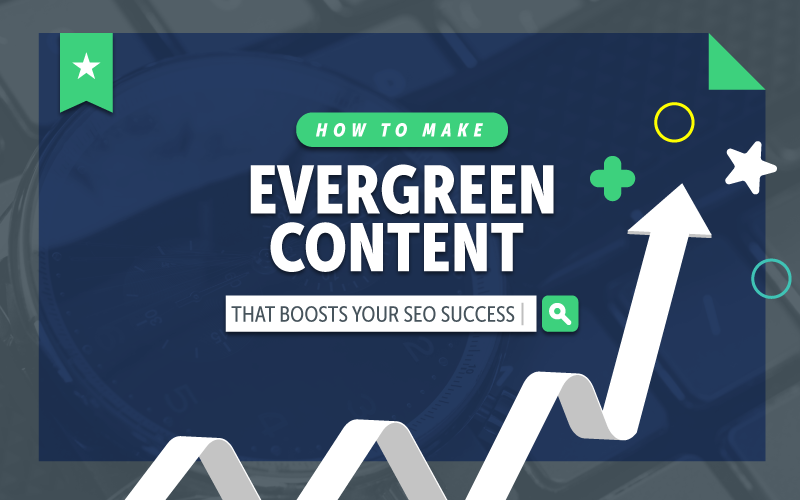 By this, we mean to say that the content which you are going to publish must not lose its value over time. Majorly publish those content that remains evergreen all the time, this is the root of getting a backlink. As if you are writing an evergreen content then more and more people like to give you a backlink or refer you as a source.
4. Publish hot cakes like topic content
This is also a super exploring point that provides automatic creation of high-quality backlinks. As more and more you curate trending topics in your blog then there are more chances of getting a backlink from different blogs.
Publishing a trending topic is all a matter of timing, and as more and more you are publishing trending topics then there will be more chances of getting a backlink some of which may be from high-quality websites like news, industry authority websites and more.
5. Follow Backlinko skyscraper technique
This is one of the most important content techniques that Brian Dean, founder of Backlinko follows. In this technique, he majorly mentions that write those type of content which are more worthy and larger than the largest (i.e comprehensive) than all. And he too follows the same for writing content and accredited with the most comprehensive one.
As in-depth content provides the whole view of the topic, and visitors to love the same. And when any content gives the whole view than many webmasters likely give to you a backlink.
6. Use infographics
This is the best way of getting a backlink for your high-quality work. As in this way you can generate backlinks from high authority websites by creating high-quality infographics.
As the brain process visual information faster and more efficiently so there are more chances of getting leads and traffic from your infographics. Pasting embedded code(HTML code of the infographic) of your infographic is more helpful on your webpage as it provides easiness to other webmasters to paste the HTML in their blog post.
This technique is very much useful as they are pasting and at the same time, they are giving a backlink to you.
7. Find High-Quality Links
We know that not all links are created equally. And as you embark on your quest for link building, it is important that you have a clear understanding of where you should be building links.
With the slew of updates from Google that are designed to put an end to spammy link building practices. It is more important than ever before that you only generate links from high-quality sources.
When searching for high-quality links, one of the most important factors to consider is the Domain Authority (DA) of the page you want to link on websites. The next thing you will need is to find an editorial link.
An editorial link is any link that has to be approved by a website moderator or owner, who usually offers guest posting, resource pages or organic contextual links. On the other hand, a non-editorial link is any link that can be created with the approval of the website owner.
8. Use E-mail Outreach for Link Building
Find people who already link to similar content that you are seeking. Before you create an e-mail draft or pitch a guest post, you should first make sure that the prospect in question is actually likely to give you a backlink.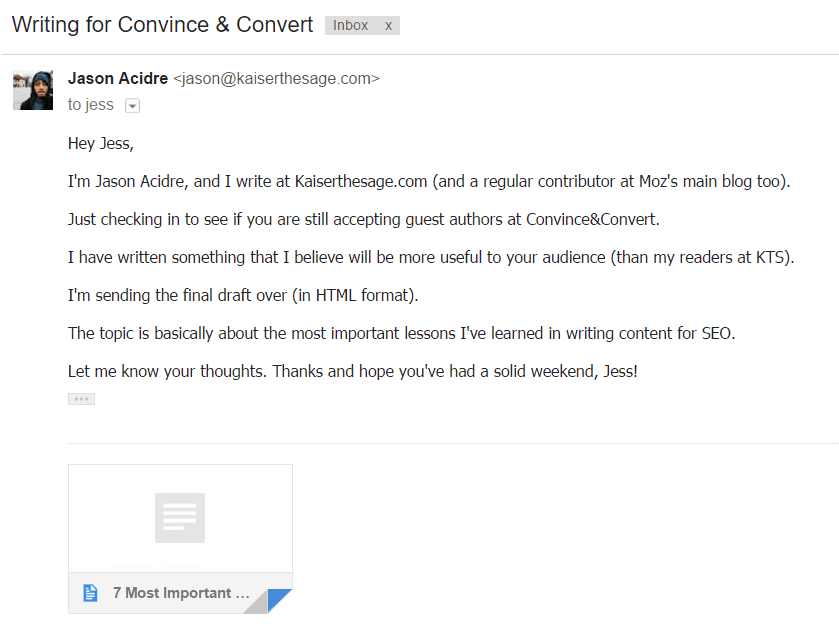 Many blogs and sites do not allow guest posts or any sort of third-party linking, unless with the exception of natural contextual links. However, there are other websites that may have an easy process for submitting guest posts and earning backlinks.
When you have found someone who is likely to link to your website, the next thing you will need to do is track down their e-mail address, which will help you communicate with them.
Under most circumstances, you can easily find this by visiting the "Contact Us" page of the website.
9. Use Link Building Tools
You can also make use of some of the best link building tools in the industry.
(a) Ahrefs: Ahrefs is a very popular tool that is used by professionals. It allows you to check your competitor's backlink profiles, top pages, link growth, and various important statistics. Many of the top SEO practitioners use and recommend Ahrefs, which has made it one of the leading tools on the market.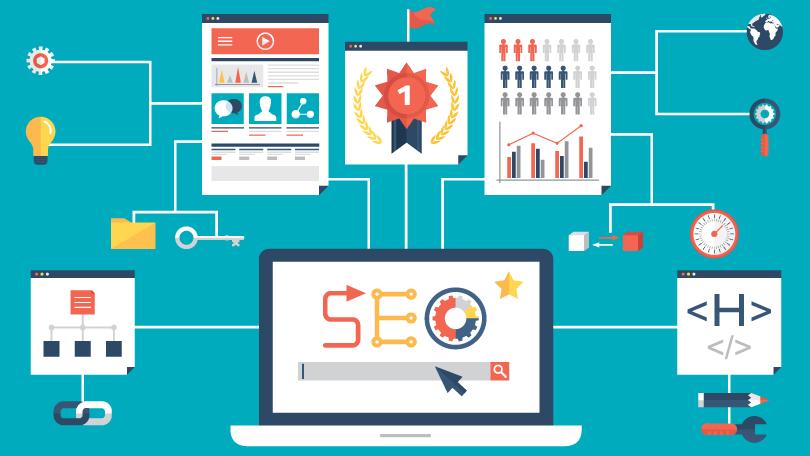 (b) SEMrush: SEMrush is another popular link building tool and is also considered to be an all-in-one SEO toolkit. This tool does not only helps you to perform day-to-day tasks, but it also provides a thorough analysis that is very clear. That can easily be incorporated in your digital marketing strategy and significantly improve your performance.
Conclusion
Link building is one of the most efficient methods to drive a better rank and more traffic, which is more exactly targeted. It also helps in achieving high PR (Page Rank) with Google rankings, even before the first Panda updates.
Generating a high-quality backlink is a hard piece of work but if some follow these techniques then surely they will get a bump in their ranking and traffic.
Using these link building methods, you should be able to rank high on Google for industry and local search terms.
Finally, remember that keeping your backlinks is as important as making them as much as they can. Therefore, using tools like Ahrefs, SEMrush, keep an eye on your website's backlinks.