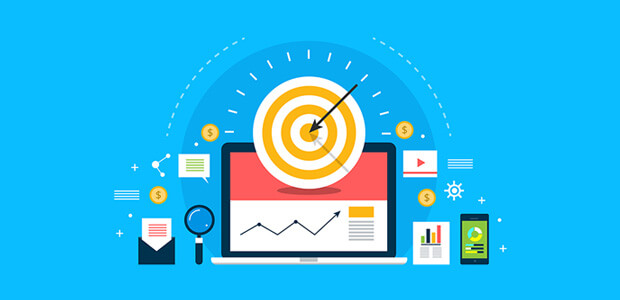 Whenever you take on a task, whether big or small, you will certainly prepare a strategy. This is important and keeps things in control with an effective new product launch plan. 
Similarly, if you are launching a new product or service to market, its always a good idea to create a product launch plan. Setting goals for a new product that has no benchmarks can be challenging. 
According to Harvard Business School professor Clayton Christensen, each year more than 30,000 new consumer products are launched and 80% of then fail.
So, setting a goal is essential for your product's marketing campaign. Planning helps you explore potential opportunities for your product's launch, define aims and prepare your launch timeline.
Creating a campaign plan allows you to prioritize resources in a logical and effective order. With a product launch, as with so many issues related to business, while you can plan for most situation.
This is to keep you on a safer side in case if anything doesn't go the right way.
Incorporate These Key Components
If you have already set your goals and objectives, your product launch marketing strategy must incorporate the following key components:
1. Calculate a paid Marketing Budget
"You have to invest money to gain money" is a common statement in the business world.
While this is true to an extent when it comes to marketing, you don't need to throw all of the cash to see results.
First of all, you can determine your paid marketing budget, how much you can spend on it. Maintain a considerable ratio between income and expenditure is a necessary factor for any business.
Nowadays, it is easy to calculate your marketing budget, so follow some strategy.
2. Identify Target Audiences
When creating your product launch plan, it is also important to clearly define your target audiences and why they should care about your products and services. 
To achieve this you must go beyond simple demographic information and start incorporating insights around their interests, motivators and research sources. 
Apart from this, it will also be helpful if you can conduct brief interviews with your sales team as well as clients and prospective customers for the purpose of delivering quality products and services.
Focus on understanding their fantasy and becoming a product specialist. Outside of the product manager, the marketer launching the product should be the most expert and experienced person at your company about that product and marketing.
Once you've identified your target markets, brainstorm with your marketing team about why each type of potential customer would be most likely to buy your product.
Make a list of publications and websites that appeal to each of your target markets, and look into advertising through these venues. Craft marketing messages based on the needs and interests of each of your target audiences.
Use social media to promote these messages by posting relevant and interesting information, and boosting these posts to targeted audiences.
3. Document Your Key Messages and Unique Differentiators
Companies will need to take a hard look at how their product solves a customer problem and what makes it different from other products available in the marketplace. 
Use this to document your key messages and unique differentiators that you want to highlight throughout the launch. Your messaging and unique differentiators will drive your conversations with the media, prospects, analysts and other industry influencers.
At the time that your organization defines the goals for the product launch, have your marketing team outline their marketing strategy, which will take your product's buyer personas into consideration.
Note that this plan should join with the rest of their overall marketing plan and that the marketing team will also be responsible to help build the sales tools for the new features.
4. Determine Which Influencers to Target
With well-defined target audiences and messaging, companies can determine which reporters, media outlets and industry influencers to target. 
While it's good to have a broad media list that includes the outlets and resources your prospects rely on. It's critical to only target relevant reporters, analysts, and bloggers who will be interested in your new product.
Advertising delivers a marketing message that comes directly from your company.
For this reason, it doesn't instil the same degree of trust among consumers as a genuine recommendation from an impartial human being.
Work on building a core group of influencers who believe in your product and are willing to help spread the word. These spokespeople can be enthusiastic customers willing to write online reviews or experts in the field whose opinions have special weight.
Cultivate these relationships by networking in person or online, and providing product samples when appropriate.
5. Plan Your Marketing Activities
You will need a variety of content marketing materials that support your product launch marketing activities. This includes product spec sheets, video demos, blog posts, website content, and media pitches.
You may be intimately familiar with every aspect of your product, but this cannot be the same with your prospective audience and the market.
Your product campaign needs to incorporate distinctive messages which help early adopters justify making a price. While at the same time, empowering them to tell others just how trusted your product is and why your audience is the proud ones to own it first than others.
If you've invested considerable funds into developing your products, your marketing strategy should attract enough attention to start earning back that money.
If you've developed your product on a shoestring, you'll probably be looking for inexpensive ways to spread the word. But the immediate stakes won't be as high as if you've taken a major financial risk. 
Planning helps you to explore potential opportunities for your launch, outline aims and prepare your launch timeline. Creating a campaign plan empowers you to categorized resources in a logical and effective order.
With a product launch, as with so many issues related to business, while you can plan for most situation, you should also plan for the unexpected.
6. Focus on Influencer Marketing
An effective way to escalate your launch product results is through influencer marketing.
If you have already built and established relationships with a social media influencers, it helps you to promote your product and brand.
Reach out and offer them early access. you want their honesty support. Once they have had time to review, ask them to put in a good word for you, share your product, or offer a testimonial.
If you don't have a relationship with an influencer, consider paying one or two to promote your product (like MediaTomo).
Conclusion
There is no doubt that a well-planned launch can make or break the success of your product. Know the value of your product, share it liberally, and prepare to show up anywhere and everywhere during your launch.
Being interactive and effective makes you accessible and your product far more relatable. A quality launch stems from creativity. You need to know your audience, know your product benefits, know your launch strategy.
Now, if you need help at any point of your product marketing cycle to optimizing your distribution channels, then contact us.