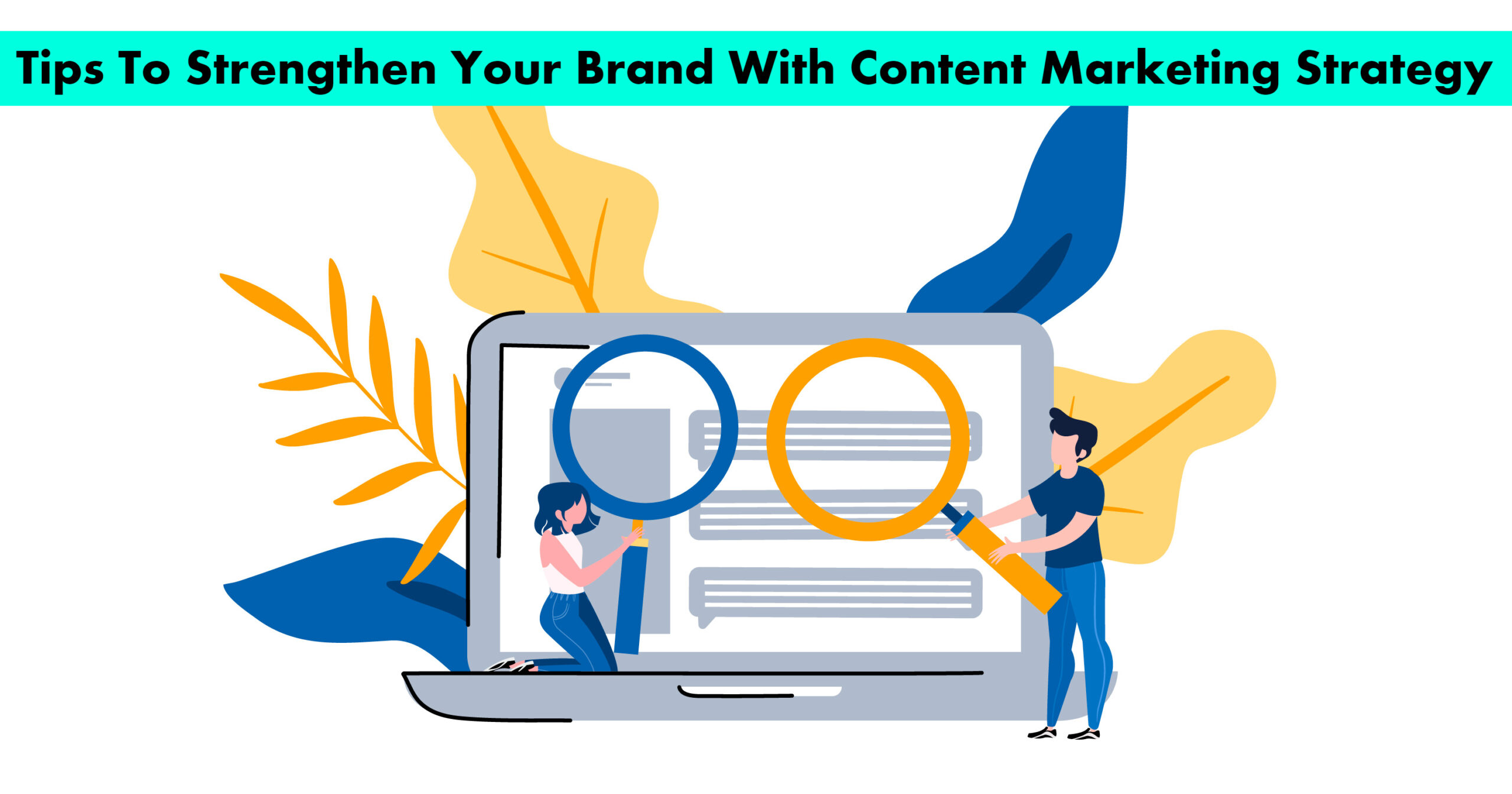 What does it take to get your brand to the top? The success of your business depends largely on the strength of your brand's content marketing strategy. Content creation is a primary factor which alone holds more than 80% success of a business.
Therefore, it becomes pretty clear that if you do not boost your marketing tactics, you are less likely to succeed. With the help of branding, your company can establish a distinguished identity in a crowded marketplace. Being renowned gives you the advantage to target the right audiences while letting you spread your business roots exponentially.
This blog will cover all the essential insights through which you can build a more profound brand for your organisation or company. And also make the best use of content market strategy to fulfil your tasks easily.
If your organisation does not have a content marketing strategy, then it's time to start implementing one in order to yield fruitful results.
While developing your brand strategies keep these key components in mind
Explain why you are in this business and what are you doing to fulfil your customer's need.
How much you are able to provide your services day in and day out.
What are the steps you are following to build a strong connection with your potential audiences?
Top Content Marketing Strategies To Develop Your Brand
Given below are most actionable steps to strengthen your brand's content marketing strategy and increase return on investment (ROI).
1. Consider Your Overall Business Strategy
For any business to function properly, whether it is a small or large business, planning is always required. To develop your brand development strategy your overall business strategy is the key context for you to start. If you are clear about where you want to take your firm, your brand will help you get there smoothly.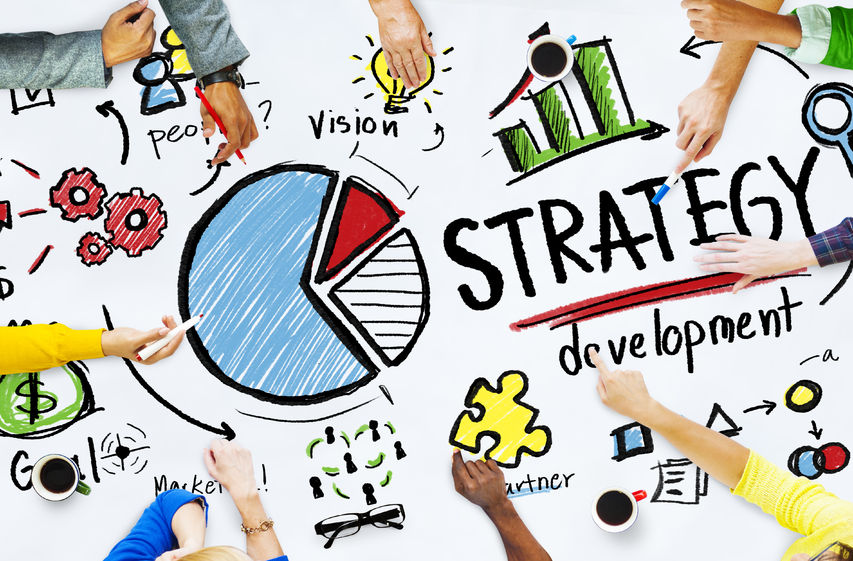 After considering the overall business strategy you must understand and make a strong strategy of your content. As what type of content you are going to publish on your website. Is it educational? informational? or the content must have some persuading skills.
2. Create A Logo and Tagline For Your Brand
Give your business a unique identity. A logo and an effective tagline may better support your brand positioning. Kindly Remember, name, logo and tagline of your business is not your brand. They are just a way to communicate or symbolise your brand. So you must live it to make it real.
To create a memorable logo you must have a strong and balanced image and don't add any little extras that clutter its look. It must work well with the company name and be in an easy-to-read font.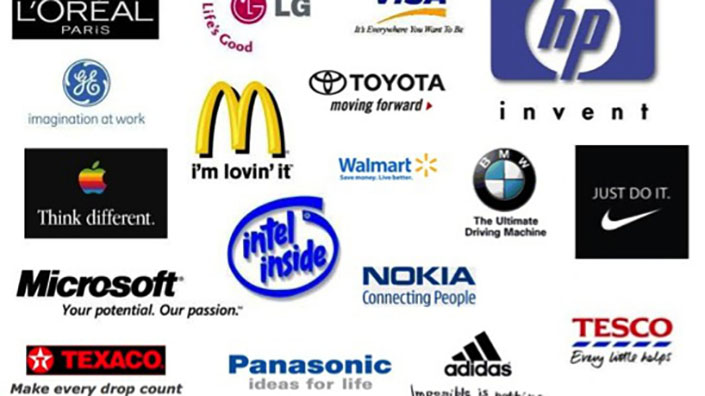 Tag lines are a time-consuming process, as well. For creating a tagline, you just dump out your entire business in a few sentences, trim it down and then trim it down some more. For example- Connecting people is the tag line of Nokia
3. Build Your Website
A company or organisation should have a website. A website for your business is the single most important brand development tool. It is a virtual place for businesses where all their audiences turn to learn what and how you do it and who your clients are.
In a simple word, your website is the backbone of your business, home to your valuable content that supports all of your digital marketing efforts. That content will become the focus of your search engine optimization (SEO) efforts so that your prospects, potential employees and referral sources will find you and learn about your organisation.
Online presence is also central to any brand development strategy in a modern way. And developing a website is not that much difficult you can easily have your online presence on many easy CMS like WordPress, Wix Weebly and many more. And after website creation when your website is able to generate more traffic then it is very easy to convert that website traffic into leads.
4. Establish your KPI's
These KPIs helps you in making or ascertaining the levels up to which you have achieved. These KPIs may include the plans for achieving in terms of revenue, sales or traffic or many more.
KPI (Key point Indicators) are the major points on which the company or organisation is going to work upon it. These points indicate whether the company is moving towards its goal or not. Mainly the company is establishing the road map on which it has to move to achieve the predetermined targets.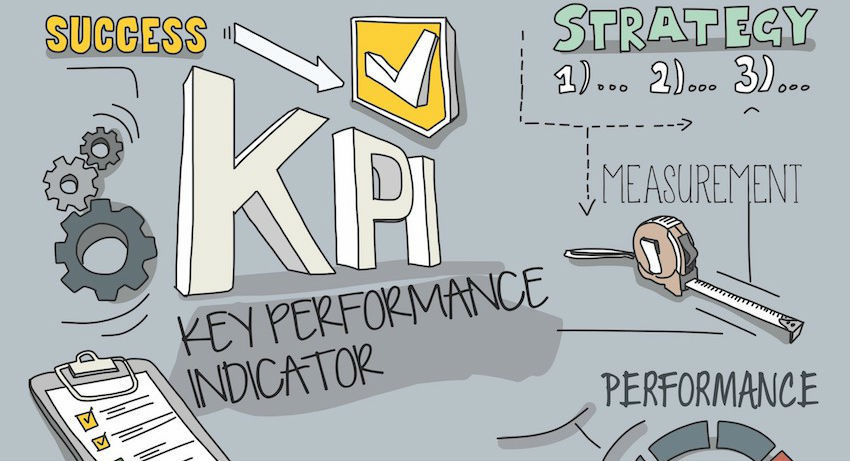 Majorly these include certain numbers attached to them. For example, you may want to achieve-
See an increase in site traffic and more engagement with on-site content.
Hit a certain level of revenue target within a specified period.
Improve the search ranking of some of your key pages which will help to boost your current traffic.
Hitting a milestone of specified signups for generating more high-quality leads.
5. Develop Messaging Strategy
Your core brand positioning must be the same for all your audiences, each audience may be interested in different aspects of it. The messages of your brand must emphasise the most relevant points for each audience and will also have specific concerns that must be addressed, and need different types of evidence to support your messages.
Your messaging strategy should address all of these needs for your brand development. This is one of the important steps to make your brand relevant to your target audiences. As Messaging strategy translates your brand positioning into messages to your various target audiences.
Your target audiences include potential clients, employees, and referral sources or other influencers and potential partnering opportunities.
6. Create a content calendar
As a part of content strategy, you must know exactly when to publish your content on each of the platforms. So while making strategy lack of planning is the key mistake in this strategy. So for sorting it out, you must use a content calendar for its scheduling.
If you are not publishing a lot of content then you can use google calendar for reminders that especially works very well when you are not publishing a lot of content. But if you are a big player in this or publishing content on a daily basis then you must select some advanced tools.
The bigger question that arises in everyone's mind is from where to get that much content idea to publish?
So for that purpose, you must do some initial research for finding the topic that the audience will respond too. For finding the content idea you can use buzz sumo question analyzer or answer the public.

7. Understand and Know Your Target Audience
One of the best tactics to boost your content marketing results is to understand your audience. Without a profound understanding of your target audience, your content marketing plan will fail.
Therefore, it is important to know who your target market is so that you can develop exciting content. Research shows that firms with high growth and high profit are focused on having clearly defined target clients. The narrower the focus, the faster the growth. For a more diluted marketing effort needs more diverse target audiences.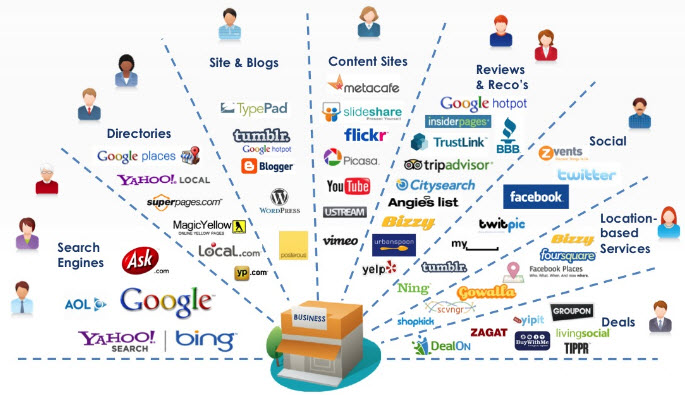 Business success is mostly dependent on your potential customers and target audience. Knowing the needs of your potential customers is in your primary focus. Use the Website Analytic tools in the marketplace to know your audiences more closely.
8. Expand Your Brand
Your brand needs an online presence. Building a brand is a never-ending process, as your target audience will always expand rather than be stable. It is important for brands to be omnipresent and shiny when the customers look for an experience tailored to their needs.
A business owner can build this type of brand only when considering everything from the logo to colour scheme to the tag line. In order to stand out, your brand must build a good and consistent online presence, not to please everyone, but to produce value. Associate with other strong brands and create brand-building awareness.
9. Understand the Marketplace
For establishing a position in the market you must keep an eye over your competitor. And for knowing your competitors you must have a good knowledge of your marketplace. The more you understand the market there are more chances to establish your feet in it. And for understanding it, you must understand the policies of your competitors i.e how to treat your customers, pricing structure, designing and other activities.
Then, use the information to understand some necessary details about customers, like their geographical location, shopping habits, demographics and everything else you require to characterise them.
10. Build Your Market Position
After setting the whole content marketing strategy you must establish your firm's brand position within the professional marketplace i.e market positioning. Mainly in the brand positioning statements, it hardly consists of three to five sentences of length which are the essence of your brand positioning.
For creating a good market position you must continuously publish great content to others website in the form of guest post for generating high-quality backlinks. These backlinks help you in building market position. Many websites are accepting guest post according to their guidelines to give these types of backlink.
To establish a great position in the market the content you are delivering must be grounded in reality and 100% authentic. If the content which you are placing is adding more values in the life of people then it also helps in generating brand value and helps in establishing the market position.
11. Promote Your Brand
Making a strategy for writing content is a must for doing marketing or for promotion. But while making a strategy for the content you must also consider where all your target audience is being active.
In today's scenario, social platforms are the best way of promoting your content. The power of social media is not hidden from anyone these days. Having profiles on all major social platforms like Facebook, Twitter, Instagram, LinkedIn, and Tumblr, etc.will help you grow your brand with good online presence by interacting with the audience on a more personalised level.
There are multiple ways of promoting your brand to your target audience. You can simply promote it to your audience by offering perks and discount to new customers and perks for every referral. This will help you in increasing your client base while offering enough exposure to your brand which indirectly customer base. You can use different types of advertisement for your brand promotion. But before placing an advertisement on publishers site evaluate the publisher's website.
12. Keep In Check
Many content marketing strategists makes a route level strategy for the content but they often forget the most important one that is to keep in check. This deep and full-fledged strategy is developed for achieving high targets with good intention and also for analyzing business reports.
And for that tracking is the most important one and mainly recommended for the implementation of the plan as well there impact on their result.
For that purpose, we must access the strategy implementation whether it is according to the planned one or not? What are the results of your measured objectives, such as search traffic and web visitors and many more? And at what rate the content strategy is playing role in lead generation and in generating partnering opportunities? By tracking the entire process you can draw the right conclusions and adjustment for your business goals.

Conclusion
Your brand's content marketing strategy should be carefully and artfully prepared. That enables you to boost your return on investment (ROI). Starting with a deep understanding of knowing your target audience.
Then set the best marketing key performance indicators (KPIs) to monitor. You must consider every step of your reader's journey – from the first interaction to the ultimate conversion goal. However, your marketing techniques might not always work as planned. So, a vital element of your content marketing success must be trial and error.
Therefore, test your strategies and take appropriate steps to fix what is not working. Then improve on those that are working. It will strengthen your brand's content marketing strategy and assist you to increase the ROI of your content marketing efforts. So, be open to continually change and re-evaluate your content plan.