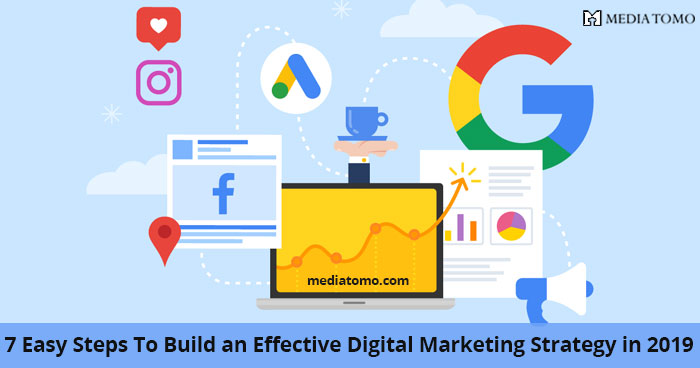 Each and every business have great options for expansions with the help of different marketing strategies. In this, it can be a content marketing strategy, brand promoting strategy or any other. All of these are a part of a wholesome digital marketing strategy.
Digital marketing is, in fact, a great way to get your brand or product and services through the use of new generation technologies. Consumers and businesses are equally online and you want to be able to reach them and inspect their behavior where they spend most of the time. 
Your digital marketing strategy is a series of actions that help you achieve your company's goals through carefully selected online marketing channels. These channels include paid, earned, and owned media, and can all support a common campaign about an appropriate line of business.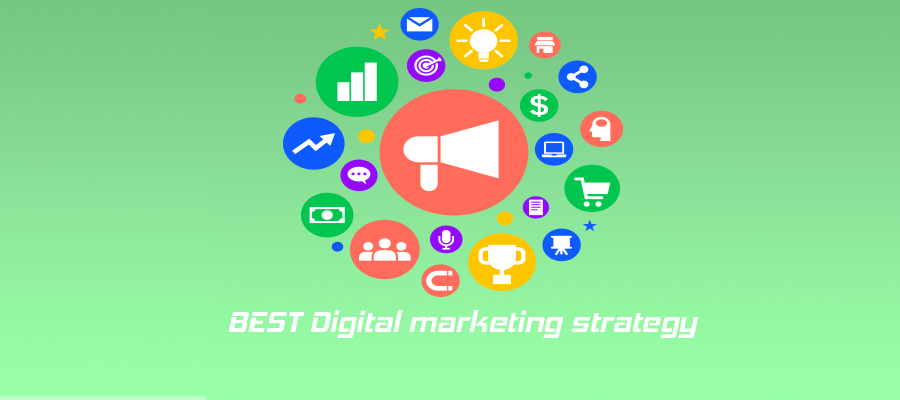 Building an effective digital marketing strategy does not need to be difficult at all. Depending on the scale of your business, your digital marketing strategy may involve many digital strategies, each of which has different goals and many moving parts.
But, coming back to the point of thinking about strategy can help you stay focused on meeting those objectives.
Build Your Digital Marketing Strategy With This Step-by-Step Guide
The key to a successful digital marketing strategy is to figure out what works and investing smartly on it. It is a sheer wastage of time and money working on the marketing tactics that don't yield results.
There are no magic components for digital marketing success because every business and every buyer is different.
Therefore, it is quite difficult to figure out a successful digital strategy for your brand and stop wasting time with what doesn't work for you.
Read on to understand the effective step-by-step guide for building a digital marketing strategy and follow the path to find out what success looks like for your business.
It is also well-known that there are no quick fixes. But if you are well aware of knowing how to determine a successful digital marketing strategy. It will keep you ahead of the game despite the digital marketing industry continues to evolve.
1. Build your buyer persona
In a digital marketing strategy, you need to know who you are marketing to. The best digital marketing strategies are usually built upon detailed buyer personas and your first step here is to go ahead and create that promising personal image. 
Buyer personas represent your ideal client and can be created by researching, surveying, and interviewing the target audience of your business.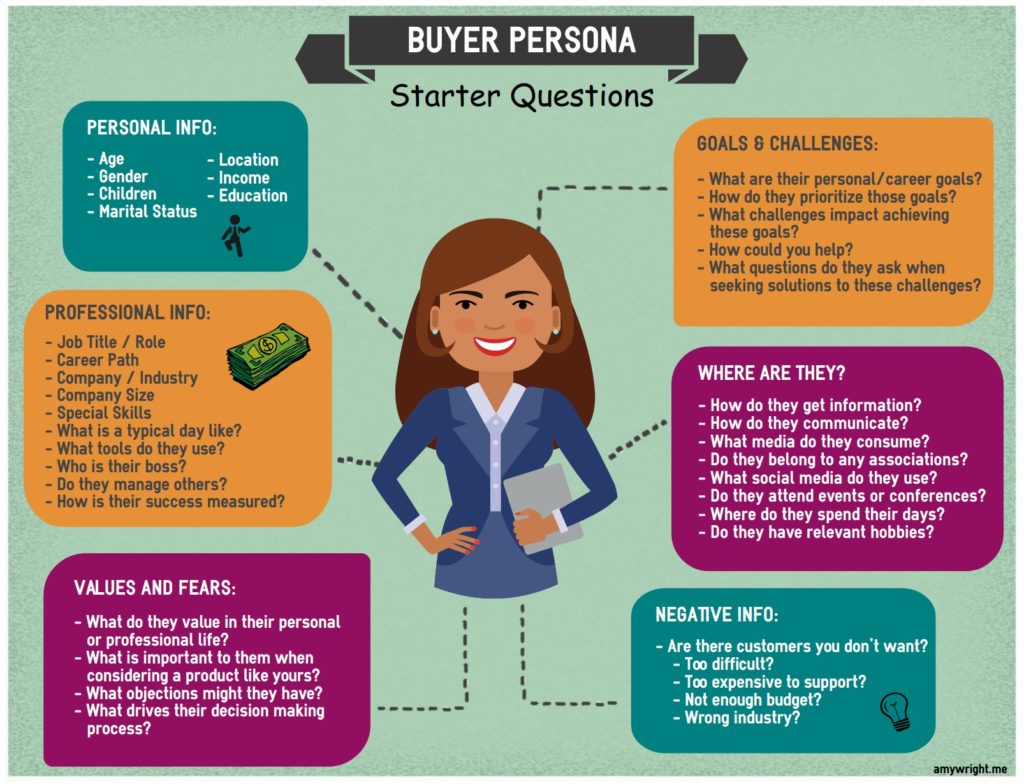 It is important to keep in mind that this information should be based on real data. Wherever possible because by making assumptions about your audience can your marketing strategy can lead in the wrong direction. And such risk is really not worth the taking. It can also have a drastic impact on your business.
Thus, in order to get a clear picture of your persona, your scope of research should include a mixture of customers, prospects, and people who are outside your contacts database who can align with your target audience. It may be demographic information such as location, job title, income and age of persons residing in that area.
2. Identify your goals
Identifying your goals will play an important role when building a digital marketing strategy. Your marketing goals should always be linked to the fundamental goals of the business.
For example, if your business's goal is to increase online revenue by 20 percent. Then your goal as a marketer might be to generate 50 percent more leads via to contribute toward that success, the website compared to the previous year.
Whatever is your overarching goal, you need to know how to measure it, and more important. It is actually capable to measure it (i.e., have the right digital marketing tools in place to do so).
How do you measure the effectiveness of your digital strategy, it will vary for each business and will depend on your goal(s). But it is important to ensure that you are able to do so. Because these are the matrix that will help you to adjust your strategy in the future.
3. Define your budget
Before jumping in digital marketing firstly you must access your marketing budget. Budgeting is majorly an important part while stepping your feet in this format of marketing. This point is mainly overlooked by many marketers.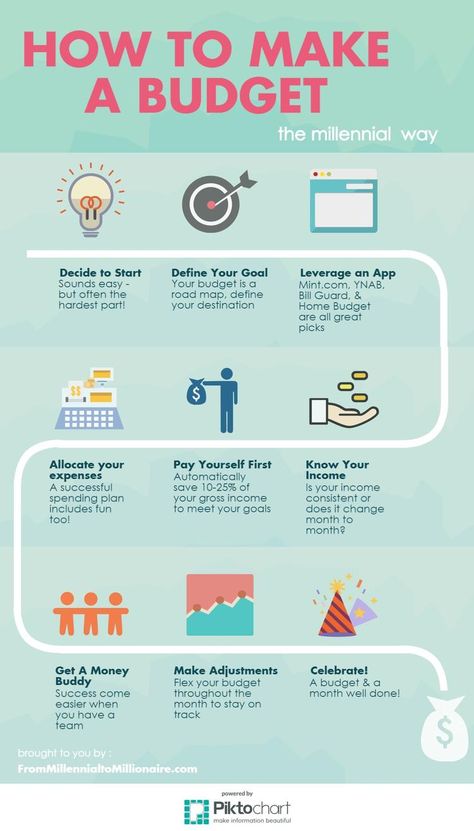 Setting a budget is the basis of your digital marketing campaign as they are only the basis with your marketing efforts. Investing in digital advertising is the most cost-effective form of advertisement. If you are heading towards running your Facebook and Google ads then it too involves static payment.
For example– If you want to run your Facebook ads through which you expect to generate $20000 and your margin is somewhat $100, then it requires 200 sales to generate that amount through this ad campaign. And for that, you must have the required budget. So, for having a successful marketing campaign you must define your budget for it.
4. Evaluate your digital marketing channels
You will need to evaluate your existing digital channels and assets if any. When considering to include your available digital marketing channels or assets in your strategy. It is helpful to first consider the big picture to avoid getting overpowered.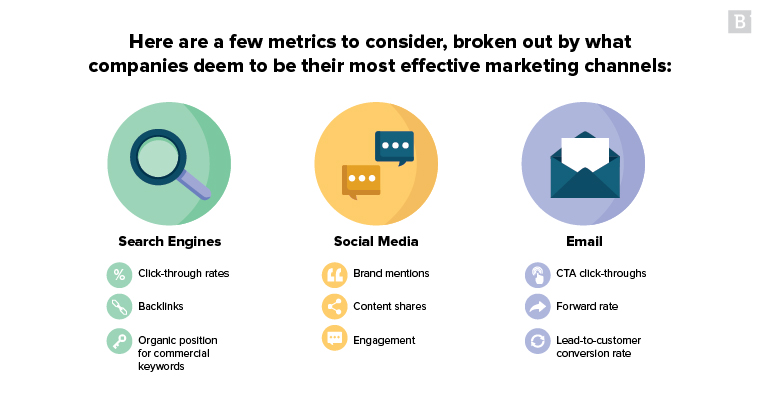 The owned, earned, and paid media campaign framework helps to categorize the digital vehicles, assets, or channels that you are already using. Also, take a look at each digital channel and consider how profitable or essential the channel is to your connection.
Channels like e-mail marketing, directory listing, press, referral activity, and social media. Which include Twitter, Pinterest, YouTube, Instagram, Facebook, etc., for online business.
5. Do keyword research and analysis for SEO and PPC
If you want to rank higher whether organically or in the paid form in both the situation you need to do keyword research. Keywords are the words that users type in the search box to find the intended results.
There is a great need for these types of keywords in a digital marketing campaign whether you are doing SEO or PPC. In SEO you don't need to run ads, simply it is the organic way to optimize your site for specific keywords. And in PPC you are running ads to get ranked for a specific keyword.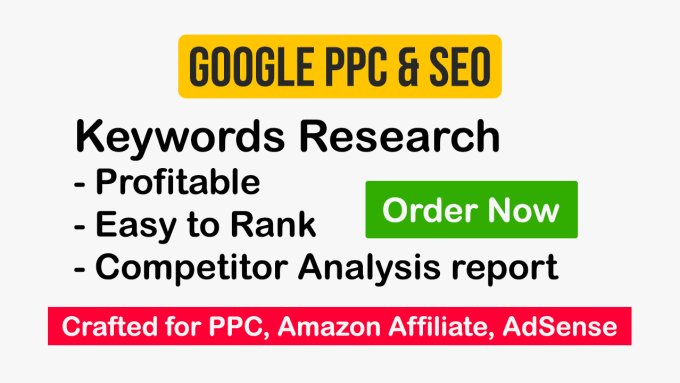 In both, whether it is SEO or PPC you need to do keyword research to achieve at a higher rank. It is quite easy to find the keyword with the help of using a few prominent tools like Keyword Planner, Answer the Public, Ubersuggest and many more. Google search bar auto-suggestion is also a great way to find new ideas.
6. Manage your social media profiles
Social media are not only useful for publishing ads but they are also helpful in creating more engagements with new users. The main focuses which must be given by these social profiles are to followers growth and reputation management.
You must give more attention to the growing fan base and at last, they will get converted into a lead. Every progressive company wants a new fan following which automatically gets converted into a permanent customer.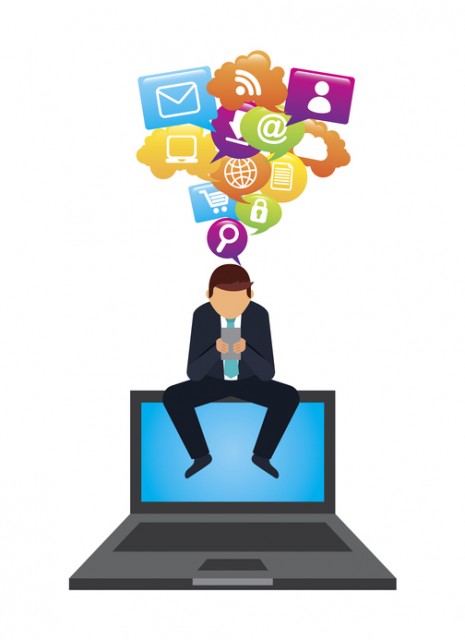 For having a successful digital marketing campaign you must have a good online presence. This means that you must continuously interact with your new and dissatisfied customers. The main goal of making a social presence is to build trust among social users and make a harmonious relationship.
7. Create a content creation plan
Based on your findings and the gaps you have identified, make a content creation plan. That outlines the content that is necessary to help you achieve your goals. This should include: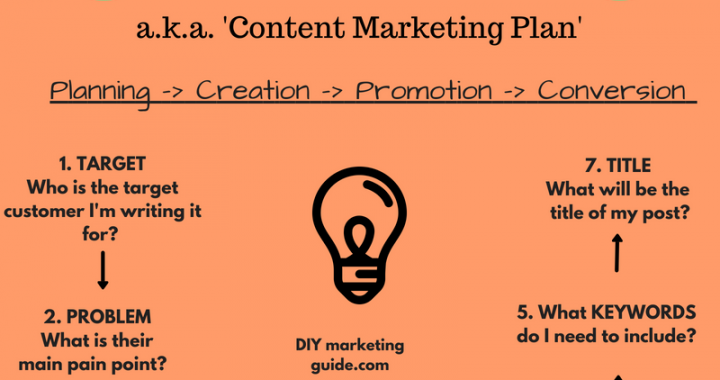 Title- This is the primary need when you are going to create content planning. In this, you must have a catchy title that may induce the searcher to click on your content.
Format- By format I mean to say that it must be defined that in which format you are going to deliver your content to your visitors. Content can be in the form of a blog post, long-form articles, research, video, infographic, podcast or in any other format.
Goal- Your goal must be set to achieve a target with content marketing whether it is a lead generation, promotion or anything.
Promotional channels- It must be decided in advance that what are the promotional channels which must be used to promote these content.
This can be a simple spreadsheet and should also include budget information. If you are planning to outsource the content creation, or a time estimate if you are producing it all by yourself.
8. Set up Ads on these Social Media Platforms and Search Engine Giants
After having done with keyword research and making a good social presence then there is a need for running ads on these social platforms. The need for running social media is for the generation of leads and gaining publicity among new and existing social users.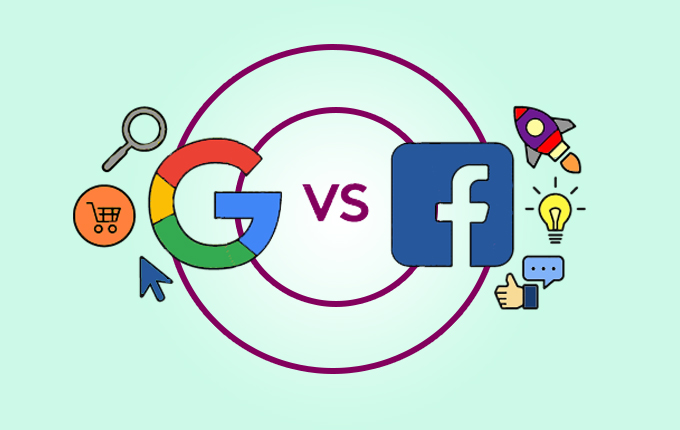 In today's scenario, a huge number of peoples are stick on social media platforms i.e Facebook, Instagram, LinkedIn, and many others. Running ads on these helps in increasing brand awareness and also helps in nurturing new customers.
9. Plan your owned media campaigns
This refers to the digital assets that your brand or company owns. Whether it is your website, social media profile, blog content or imagery.
Owned channels are things that have complete control over your business. This can include some off-site content that you own but is not hosted on your website. For example, a blog that you publish on Medium or any other web site for that matter.
At the heart of digital marketing is your owned media, which always takes the form of content. Each message that is spreading your message can normally be delegated content, whether it's your 'About Us' page, your product details, blog posts, e-books, infographics, or social media posts.
Content helps convert your website visitors into leads and customers and also helps to raise your brand's profile online. When your content is fully optimized, then it can also boost your efforts around search traffic.
Whatever your goal is, you are going to need to use owned content to form your digital marketing strategy. It might be more likely that an e-book gated by a form on your website drives far more leads and, as a result, that might be something you want to do more of.
10. Plan your earned media campaigns
Quite simply, earned media refers to the exposure that you have earned through word of mouth or verbally.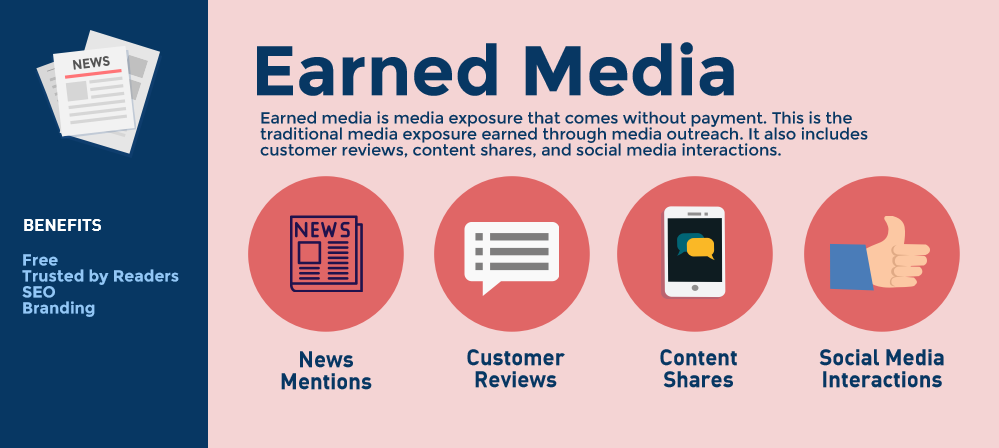 Whether it is the content that you have distributed on other websites. For example, guest posts, PR work you have been doing, or the customer experience you have delivered, the earned media is validation as a result received.
You can earn media by getting press mentions, positive reviews and by other people sharing your content on social media likewise.
11. Audit your paid media campaigns
Paid media is a bit self-explanatory in what its name suggests and refers to any vehicle or channel that you spend money on to catch the attention of your buyer personas. It incorporates something like Google AdWords, paid social media posts, native advertising like sponsored posts, guest posts on other websites and any other channel for which you pay directly in exchange for visibility.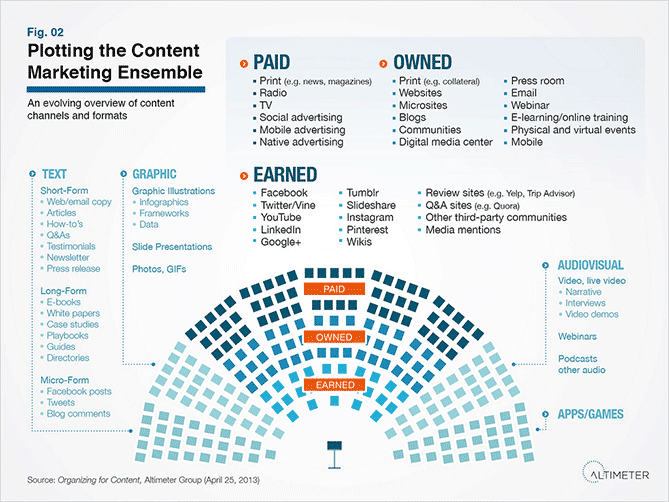 For example, you might have an owned piece of content on a landing page on your website that has been created to help you generate leads.
To increase the number of leads generated by the content, you must have made a real effort to share it. This means that others are distributing it through their personal social media profiles, therefore, traffic on the landing page increasingly. This is an acquired media component.
To support the content's success, you might have posted about the content to your Facebook page and have paid to have it seen by more people in your target audience. That is exactly how the three channels can work together to help you meet your goals easily. Of course, it is not compulsory to use all three. If both your owned and earned media are successful than you may not need to invest in paid.
Conclusion
You have done the planning and the research and you now have a solid vision of the elements that are going to make up your digital marketing strategy. Your strategy document should map out a series of actions. That you are going to take to achieve your goals, based on your research to this point.
A spreadsheet is an efficient format and for the sake of consistency. You might find it easy to map out according to the owned, earned and paid media campaign framework you have used so far.
By taking this approach, you are also creating a structured timeline for your activity. After following these digital marketing strategies you can see a bump in your business module.