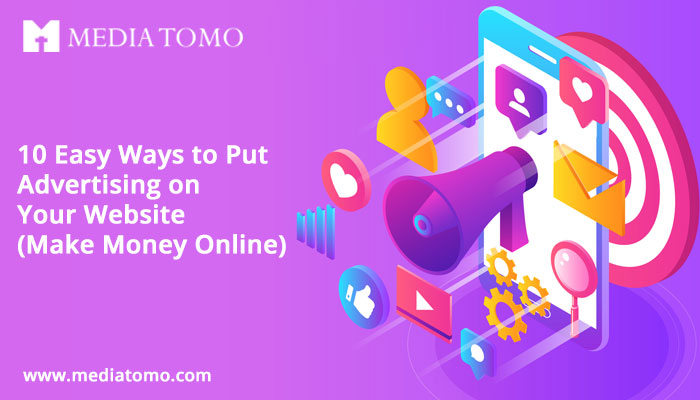 Nowadays, Making money through posting advertisements on the Website is a quite significant and popular method to earn money. In fact, anyone, who owns a website can earn an extra or a reasonable amount of money. This can be done either part-time or with a business-oriented frame of mind.
For this, you need to own a website with your domain name and accept the offers provided by the ad agencies on your website. Advertising on your website can help you generate commission by posting advertisements on your website by opting for the much-needed advertising programs.
There are several companies that offer advertising programs to website owners. You can get paid for advertising their products and/or services on your website.
In this article, we will show you how effectively you can monetize your website.
The requirement for getting paid for advertising on your website
First, you should have a website of your own or you should own a website for your personal use.
If you do not have a website for your personal or business use, it is advised that you first get a website in order to start promoting advertisements online to your visitors and get paid for each click.
Nowadays, creating and owning a website does not require core technical skills. You will find many platforms that provide quick website building and customization services, most of which are free of charge (unless you upgrade to their premium plans to avail extra benefits).
Some common examples of website building platforms include Blogger, WordPress, Wix, Magento (e-Commerce), etc.
In addition to building a website, you will also require a domain (the name for your website) and hosting (running your website on a server). Not to forget having a bank account and/or an online payment service, such as PayPal for receiving amounts you earn. Once you have all of these, you are ready to jump on and get started with monetizing your website.
Methods To Get Paid For Advertising On Your Website
1. Use targeted ads via Google AdSense
Another effective way to get paid for advertising on your website is by using targeted ads, which is possible through Google AdSense. You can monetize your website by placing targeted ads on your web pages.
These ads are generated by Google Adsense. These targeted ads are paid by businesses that use Google's "pay-per-click" program, also known as AdWords. Such ads basically reflect the content on your site.
For example, if your website is about sharing recipes, then the targeted ads that appear on your web pages will be in accordance with cooking and recipes.

You are required to sign up for an account in order to use Google AdSense on your website. It is a short and simple process and you can earn money every time a visitor clicks the ads on your website.
2. Pay-per-click Advertising
Pay-per-click also is known as Cost-per-click (CPC) is one of the most commonly used methods for being paid while placing ads on the website. It simply means that an advertiser will pay you according to the number of visitors visits his/her advertisement on your website.
Some of the famous Pay-per-click advertising networks are:-
CPM, CPC, And CPA are different types of ads in this category. Which one are suits you depend upon your goal and the knowledge about these?
3. Promote products via Amazon Associates Programme
Amazon has plenty of tools that help you sell products right from your website. One such tool is the Amazon Associates program. You can join this "pay-per-sale" affiliate program without any cost and there are no traffic thresholds.
Thus, allowing you to promote as many product items on your website you want. You can search for products based on keywords, product numbers and ISBN (for e-books).
Like all affiliate marketing programs, Amazon provides ad scripts that you can run on your website to promote targeted ads to visitors.
4. Sell ads from your Site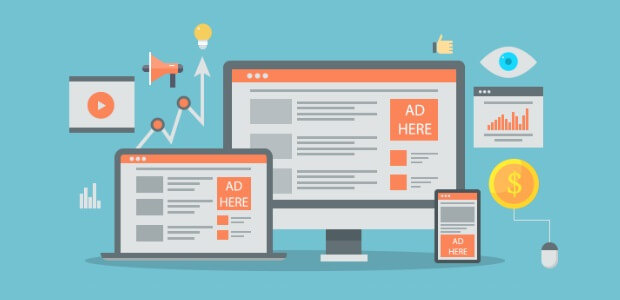 Another method to get paid while advertising on your website is to sell the ads directly from your website. If you consider there is a lot of traffic loads on your website then you may opt for selling the ads directly from your website.
For this purpose, you need to have a page like "Advertise with us" on your blog or website with all the detailed information such as cost, ad type, ad format, etc. You should also mention the rank of your website, such as Alexa rank to let buyers know.
If you wish not to sell ads directly from your website then you can invite the third-party sellers to your website and can earn a handsome commission from these median sellers.
Some of the online platforms to sell the ads indirectly from your website are:-
BuySell Ads
Buysell Ads is an online marketplace for listing your ads for others to buy. Although it may be time-consuming, it can give you a handsome commission of 75% which is pretty decent.
Blog Ads
Blog Ads also works similarly as above. This platform can give you a commission of 30% of the total earnings through the sale from the advertising on your blog. But if you refer new users to buy then you can earn an extra 15% commission also.
5. Selling Text-Links from your website
Another way of earning money through your website is to sell text-links to the potential buyers. As the name suggests these are basically links on the texts in your blog that leads to another page on another website.
But before selling text-links, you have to be very careful to avoid any possibility of getting penalized by Google. As these are links you are selling to the buyers, you have to sell these links within the norms of Google policies. You are advised to use the Nofollow tag for these links. Beyond this there are also various mistakes website owner do, you must also avoid monetizing mistakes in the way of making money.
One such platform to sell Text-Links from your blog is Linkworth. In Linkworth, you can find the options of customizing your link, paid reviews, etc.
6. Sponsored posts and articles
Sponsored posts are usually posts or articles commissioned by the third party. Accepting sponsored posts and articles also build in the chance of earning through an ad posting.
These sponsored posts are what the ad agencies look to advertise on the websites with a lot of enthusiasm. In these posts, you usually write your point of view or experience regarding the product advertised on your blog.

One such example is a sponsored review. This platform allows advertisers and bloggers to build backlinks and earn money. You can allow advertisers to write a paid post on your website.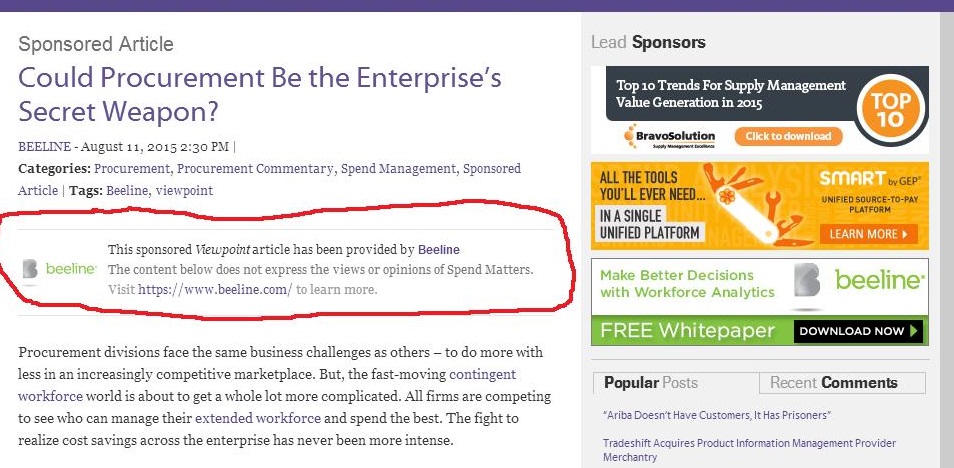 You can set your own price per piece for these sponsored reviews. It depends on your website ranking and incoming traffic as these reviews are totally based on these factors.
7. Build an E-mail list
Managing an email list of your readers is another way to promote advertisement on your websites. This email list almost works like a money list for your website.
Accepting ads on your website generally attracts a lot of visitors who are strangers. These visitors are just looking for the contents as relevant for them on your website.
You need to convert these visitors to the regular visitors of your website. If you get regular visitors then it will increase the chance of being paid on your website.
Building an E-mail list of these potential visitors will keep you in touch with them. From this E-mail list, you can explain to your fellow visitors how they can benefit from these blogs, greets them and taking feedbacks on which type of article they want to search on your website.
These potential visitors will ultimately load traffic on your website. As a result, you get paid for the advertisement you publish on your website.
You should never lose sight of creating a new relationship with the potential visitors, Offers them great information and free help. You need not spam them.
8. Sell space for ads to companies
Another way to get paid for advertising on your website is to sell space for ads. For this, you need to contact companies directly and offering them space for placing ads on your website.
This option is useful if your website contains banners. You can place a message in that space for companies to see and promote their ads to visitors on your site.
Using this method, you can earn a certain amount for each per one thousand impressions. Your earning from ads will vary depending on the number of visitors who view your website.
9. Create Job Boards
Creating a Job Board to your Website is a very attractive method for monetizing your website. Because almost everyone has the interest to found out job sources from the websites.
This tactic is very competitive when it comes to marketing your job board. You need to use some of your advertising space to promote the job board so that readers will see it and apply for the job.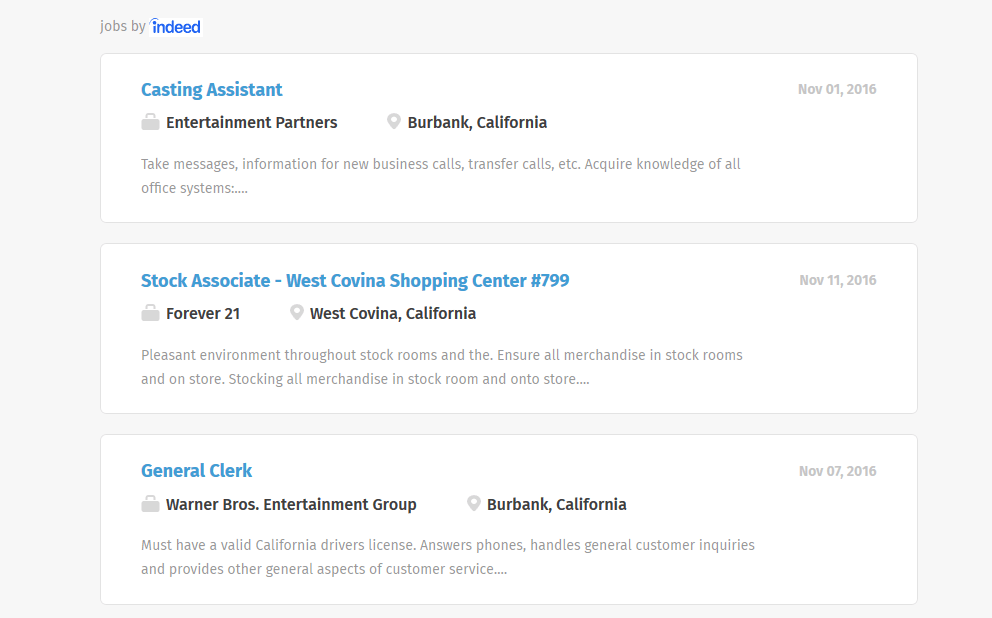 When you plan to create a job board, the recommended software to use is to check out Fiverr. It has freelancers who are specialized in creating Job boards for your blog.
At first, you should charge a low cost for your job board to attract a lot of customers and if they get the application, they will be happy to return.
10. Accept Donations from visitors
If you don't have tons of visitors to your website but your website has a strong engaging community then you may ask for a donation from your visitors. Accepting donations is not a way to monetize your website but it is good to support your expenses. you can take an example of web.archive.org that make lots of money through donations. to get most of it you will need a more engaging community and content to your website.
for this, you may consider Paypal, that offer a little donation button to add on your website. It will take about 10 minutes to set up.
You can get started by signup up to PayPal fundraising Here.
Conclusion
In the end, we can say that it is a part of digital marketing, in other words, the digitalized version of marketing. Making money through a website or monetization of a website can pay you something you deserve.
There are also modern approaches to make money through a website. The traditional method of monetizing the website is yet to be done.
As the digital marketing sector has been enhancing and progressing day by day, you can consider this area to provides you opportunities, if you have the enthusiasm to make something out of the website advertisement posting.