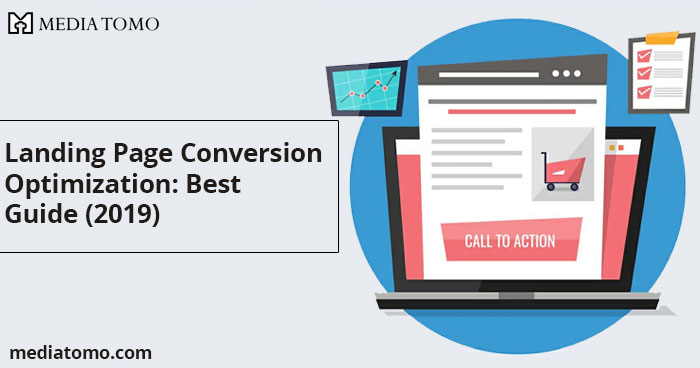 How do you optimize your landing page conversions?
This 5-step guide will show you how it is possible to improve your landing page conversion rate that will help you optimize landing pages and, in turn, generate leads.
For any website, its landing page is a crucial element and businesses often use it for inbound marketing strategies.
"In the modern world of online marketing, a landing page is a stand-alone web page that is created specifically for the purposes of a marketing or advertising campaign. Also, it's where visitors actually land when they have clicked on a Google AdWords ad or any similar advertising platform."
Thus, landing pages are designed with a single focused objective, which is known as Call-to-Action (CTA). This is what makes landing pages one of the best options for increasing conversion rate. Companies that have increased the number of landing pages have, in fact, seen a growth in the total number of leads.
Landing page optimization (LPO) is the process of improving the elements on the website to increase conversions.
You cannot get it right the first time you start off with landing pages. As such, it is only after launching, testing, learning and optimizing that you can actually improve your landing page conversion rate.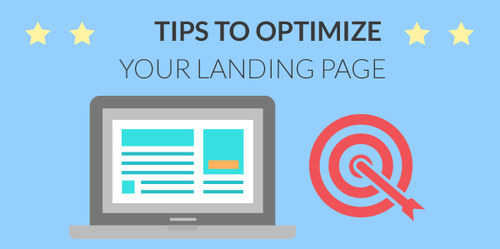 In order to overcome such barriers, we have put together a five-step guide to help you optimize the landing pages for better conversion.
If you want to skip around here's and directly connect with the blow topics:-
Essential Tips For Landing Page Conversion Optimization
It doesn't really matter if you are promoting any products or services to consumers online. An ideal way of collecting a targeted audience is through a well-built landing page.
This is the first thing any of your potential clients will see the moment they visit your website. Thus, with an optimized landing page, it's become much easier to create new leads and, of course, increase your conversion rates significantly.
To overcome hurdles, here are five effective tips to help you optimize landing pages for improved conversions.
1. Set a goal for your landing page conversations
Having a goal is necessary. Not having goals or objectives can cause problems with most landing pages and thus, can impact conversions rate.
For example, many landing pages provide multiple offers which eventually causes confusion in users. Thus, making them lose sight of the conversion aspect of the landing page.
So, it is important to set a goal that will help you fulfill the purpose of your landing page conversions which you want to create for your website.
Start with creating landing pages which are able to focus on a single solution or offer only. Doing so will prevent your target audience from getting confused or losing sight when they visit your landing page conversions.
The sole purpose of a landing page is to create interest in users and, in turn, generate a lead.
2. Write simple but meaningful headlines
The landing page is the first thing that your audience will see. Therefore, it is advised to stick to the essentials and make sure you give them just enough to make them want to find out more information or details about your products or services.
A headline can well describe the entire contents and meaning of your advertisement (or anything that you produce) to your target audience and grab their attention instantly.
So, it's important that you write bold and straightforward headlines on your landing pages, making them simple.
Here are some suggestions for best landing page headline:
Always try to keep it clear and simple
Start this as a question
Is your heading matching your ad?
Your heading is a unique solution of the visitor
3. Use powerful text
No audience will dive into the details on your landing page if they are not satisfied with what you have got to offer them from the outset.
For better conversions, you are required to make your good landing pages look not only appealing but convincing to your targeted audience as well. You will need to use compelling text. So as to keep intact what message your successful landing page is trying to deliver to users when they visit your website.
Thus, to narrow this down, you can probably focus more on the benefits part rather than listing features of a product or service. You are offering to your targeted audience.
Anybody who wants to buy a product or service will want to know how it can help them in their day-to-day use. So, no matter how pretty your website is, users will not convert if contents in your landing page do not prove convincing to them.
4. Craft your landing pages with relevant images
There is no doubt that content on your landing pages is important. However, what's more, important is the use of relevant images, which can help bring out the emotional attachment and eventually. That helps your targeted audience take action thus, turning them into conversions.
So, it's important that the images used in landing pages – from the header image to those used within the page, are in sync with the content to make your messages stand out.
You can make use of high definition images along with icons to highlight their selling points, giving you a sporting new look to your landing pages. The best image paired with the right content is all that's needed for a successful conversion.
5. Use Call to Action (CTA) in landing pages
It is a great advantage to use the Call to Action (CTA) element in your landing pages. It is one of the best ways to easily get your targeted audience to take action when they visit your pages.
Although it might just seem like a button, everything about it matters to get users to take action thus, increasing your conversion rates.
Landing page optimization tools
There are many landing page optimization tools used to create the best landing page. Every year, more landing page optimization tools collide with the scene.
This is a good thing in a sense because it means that you have more options to choose from. It also compels software companies to present their games for their asking price.
So today I'm going through a small list of landing page optimization tools:-
Landing page conversion optimizing services
Landing page optimization services can help you get the greatest potential returns from your pay-per-click campaigns.
The ultimate thing you require is to invest in successful advertising, only to lose people when they become to your website.
This is why we implement landing page design as part of our conversion optimization services.
Landing page quality score
Quality score is an evaluation of the quality of ads, keywords, and landing pages.
In today's world, everyone wants to see a high-quality score because a good quality score can boost your Ad Rank, your resulting search impression share, and help you to serve your ads more often.
You need to consider three factors to get quality scores of seven and above. We're talking:- Relevance, load time, and ease in navigation.
Landing page optimization example
We are going to take a look at what these landing page examples are doing and discover the key to their success.
Some landing page optimization examples are given below:-
Webflow:- It is a design tool for web developers, packs a lot of information in just one GIF and three form fields.
Teambit:- The landing page of TeamBit is good proof that you do not need to traditionally provide a "fun" product or service to create a fun landing page.
Airbnb:- Airbnb offers some exciting personalization: Estimated weekly average earnings projection based on your location.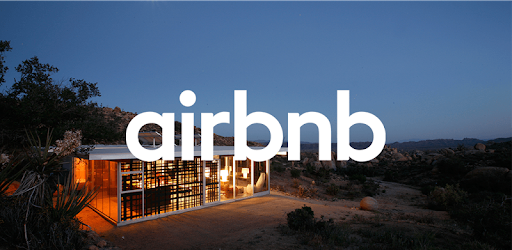 Muzzle:- Landing pages help users determine whether your product or service is actually worth their precious time and energy. Muzzle, a mac app that silences on-screen notifications, completely embraces the show otherwise, it does not tell the mentality on their minimum landing page.
Conclusion
If you are just starting with landing page optimization, then following this guide you will improve your chances of converting more visitors.
Once you have taken care of all the necessary things, it is also important that you first test your landing pages.
Testing is a mandatory step for improving your landing page conversion rate. If no errors or bugs appear during the testing, then you can make your landing pages available to users with utmost confidence.