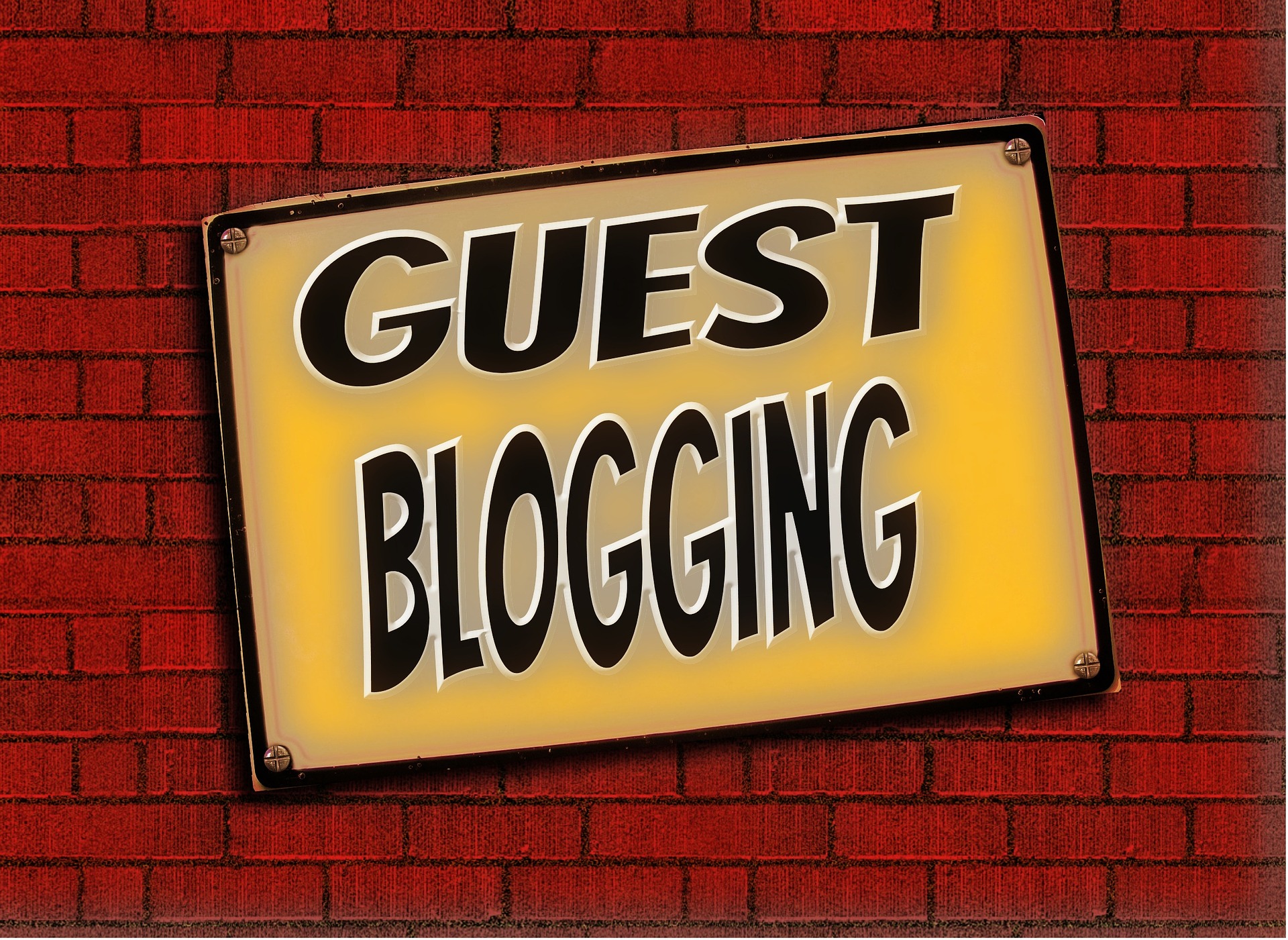 Guest Blogging is the famous term which is used by different bloggers, digital marketing concerns and industries who want to make their brand and product more popular in the market. Guest blogging is an important factor of ranking in the search engine. Many popular bloggers find it difficult to search guest posting websites for this purpose.
Matt Cutts had once said that guest blogging is moving to its decay but then also guest blogging is effective. There are multiple ways to search websites for your guest posting which are till know being one of the effective ways.
All about Guest Blogging
Guest blogging has been popular for years and free guest blogging sites offering bloggers endless benefits and is still good for SEO and link building. And give an opportunity to build a positive reputation to get their brand in front of thousands of a new audience.
In simple words, Guest blogging is a method of increasing traffics to your website and offers to write content to other similar blogs in the industry as a guest as with increased traffic you can convert them in leads. The free guest blogging sites don't result in an exchange of the money of your content, but you still have to take it seriously. But don't get confused in the guest post and sponsored post, in this sponsored post are paid form publishing post for brands publicity.
First of all, determine what is your goal for guest blogging to finding the best free guest blogging sites, because knowing your goal helps you to determine the right kind of blogs for guest posting.
Position yourself as a well-known name in the industry.
Getting backlinks to your website
Look for more closely related blogs for guest posting
Sometimes it is difficult to find high-quality guest posting sites because there is a number of different matrices that helps you to determine a high-quality guest posting opportunity.
Best tips for searching Guest Blogging websites
Below we'll discuss the important factor and strategies to uncover the best and high-quality sites to get your business goals from blog posting.
1. Make a search list of all Guest Posting websites
To create a list of authority free guest blogging sites, search Google for keyword phrases describing your niche. The first 200 results show up in Google are high-quality sites. So do the research for multiple keywords with relevant to your business or blog and add them to your list.
In this step, we are just building a comprehensive list, not qualifying sites so the main purpose of this step is to find all the blogs or websites that suit your business needs for guest blogging.
As a writer, you probably have many friends so don't hesitate to ask them to suggest how many free guest blogging sites they are using. And add them to your list.
2. Determine the free guest blogging sites
Now you have a list of websites that is relevant to your business or blog. So in this step, you should start to determine if the sites are free guest blogging sites or not. To find if a site is accepting guest post or not, head over to the "About Us" or "Contact Us" page to see if they mention anything about guest posting guidelines. Some of the sites have labelled "Guest Posting" or "Write For Us" so don't forget to look at relevant terms near the header or footer.
If you are finding difficulties to determine, here are some Google search queries that help you out.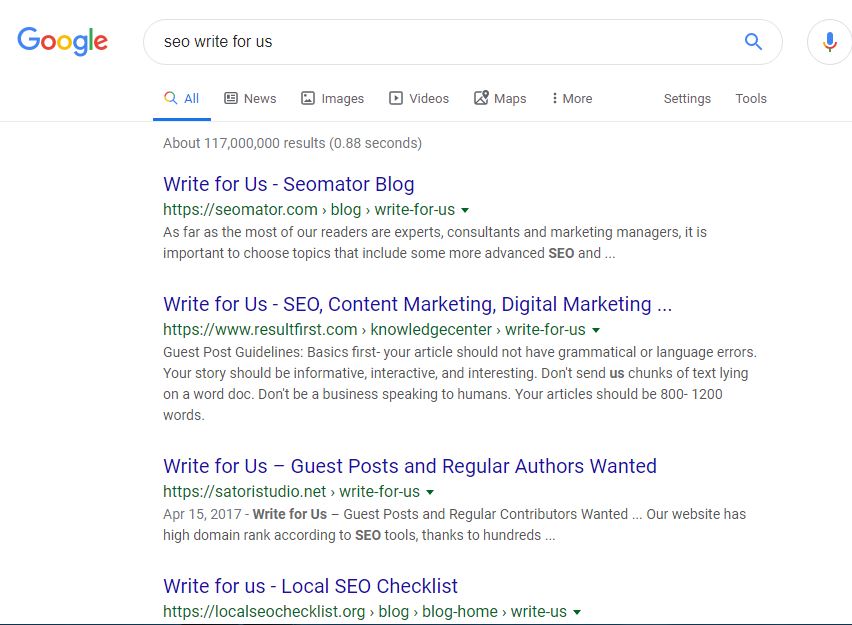 site:domain.com "submit a guest post"

site:domain.com "accepting guest post"

site:domain.com "submit your post"

site:domain.com "become a contributor"

site:domain.com "contribute an article"

site:domain.com "guest post by"

site:domain.com "want to write"
If none of the queries gives you any results, then the blog likely doesn't accept guest submissions. So delete it from your list.
3. Search on Google
Search Engines are a great way to find all the free guest blogging sites and opportunity. If you have opted for this method, start by narrowing your searches like querying "submit a guest post" appears more useful than "guest posting". Then you will get a more appealing and reputed site on the first page of google search.
The advantage of searching on Google you will get more popular sites on the first few pages. So if a page ranks well on google search then it is good to go because it is a popular site. There is also extra noise on google search but your job is to sift through the noise to find relevant results.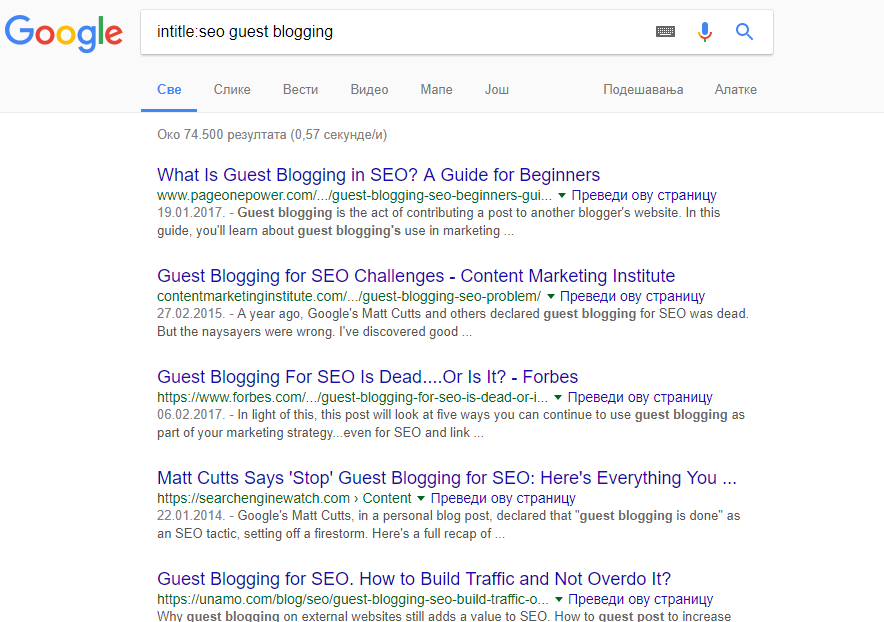 After searching a blog having high ranking and belonging to your particular niche search if they accept guest posts in past if not, don't fret. Then also there are more chances to submit your own post, contact the webmaster on social media, via blog commenting for a few weeks which will create a relationship between both of you and at last, he will be agreed on your guest post submission.
Finding a list of sites that offers guest posting is a little bit tricky because you have to choose from thousands of websites. Here are some top search string that eases your job-
Your Keyword "contribute to our site"

Your Keyword "become an author"

Your Keyword "become a contributor"

Your Keyword "submit a guest post"

Your Keyword "submit an article"

Your Keyword "want to write for"

Your Keyword "write for us"

Your Keyword "guest posting guidelines"

Your Keyword "writers wanted"

Your Keyword "guest column"

Your Keyword "guest article"

Your Keyword "become a guest blogger

Your Keyword "This post was written by"
4. Communities
For accepting guest post there are certain communities built expressly built for the bloggers to get in contact with guest writers. But it's not very sure to get any best blog in your niche but then also there may be some possibilities that you can give a kick start from here.
The two most popular one is My blog guest and blog synergy. Linknami is also such a type of community having the same exact features but the above given two are the best ones.
Forum communities- These are a forum tailored for a different niche where you are likely to encounter other bloggers in your niche where different bloggers are actively looking for guest posters were forum is the best way to find opportunities for guest posting.
Blogger Communities- If you want to publish your guest post and still struggling to find a great blog then bloggers directories are the best ones. In this, you can find the "A" listers in your niche with the added benefit of a tremendous amount of traffic.
5. Interact with commenters
These are the people who are belonging to your niche and continuously commenting on your guest post. This gives a great opportunity to network with those commenters there may be some possibilities that these people too have blogs belonging to your industry you can even create more opportunities for guest posts.
Don't feel insecure for asking to post something on their blog as they are presuming you as an authority.
6. Twitter search
Twitter search is an unexploited mine for the purpose of guest blogging. In fact, there are some amazing possibilities that can not be found anywhere else i.e Google, Facebook or any other platform. One more plus point with twitter search is that these are new and fresher than Google.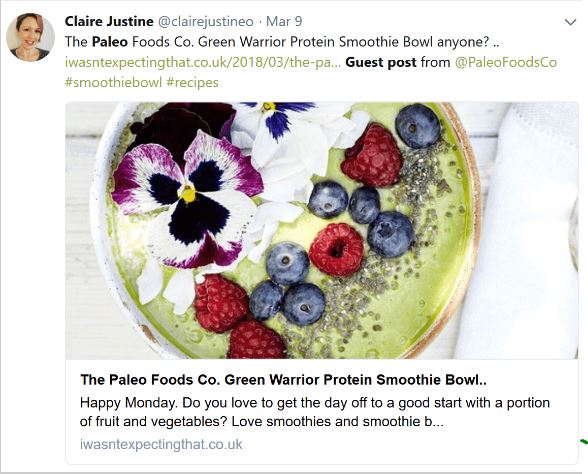 The simplest thing to do is to head over in twitter search with your keyword like "keyword" guest post which helps in providing you with a handful of high-quality sites.
7. Vet the sites in your list
There are many benefits to guest blogging like growing your audience and building reputations. In this step, we'll make sure sites in your list are relevant to you or not. And if not remove them to get more refined sites.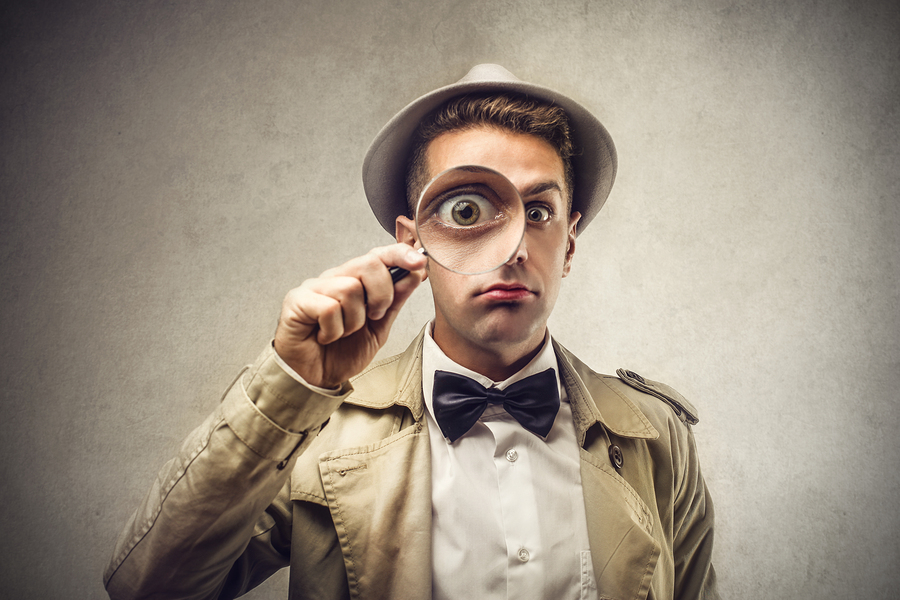 Here are ways to assess if a blog is worth your time.
Visit every site and delete the one which is out of your niche. Some site seems like to have a variety of article categories its ok to go with.
If a site is full of banner ads or ads above the fold, they are just likely to be spam so don't go for them. You begin to develop a sense for this after visiting some sites
Check if there are some social activities on the sites like if articles are getting likes, tweets, and shared. Then this is a good sign.
Check if the in-content outbound links are "do follow" if they are "no-follow" remove them from your list.
Measure the ranking strength of the domain offered by Moz. The sites scoring below 30 then delete them from the list.
And now you have a sorter but higher quality sites list, and all that really matters
8. Reverse engineering your competitor's backlinks
This is the most effective way to uncover the guest posting opportunities simply by poking the homepage link in a backlink checker and find the websites to which they are getting a backlink. A renowned SEO practitioner Brian Dean finds this way the most effective one.

The most effective part of this strategy is that you can find those sites that are not openly advertising that they accept guest posts. In this way, you can uncover those websites which are not having to write for our pages.
9. Now its time to work on your pitch
Every site varies depending on what the site wants and not. Here is the top point you should consider while working on your pitch.
Review all site guest posting guidelines required in your pitch.
Popular sites receive dozens of article submissions every day. So don't submit an article without reading and respecting the guest post guidelines.
Make sure to spell the blogger's and editor's name correctly instead of using "Hi", "Hey", "Dear Webmaster", or "To Whom It May Concern" in emails. These may hints that the email is a generic marketer's email. Take time to make your best efforts.
Keep short, modern and powerful introduction about yourself with experience and topic you write about.
While explaining why you should be allowed to guest post mention links to titles of popular articles you have written on your own blog and elsewhere and that's why quality writing is important. If a popular site accepts and publishes your blog then the next sites are going to be pretty easier.
And finally, if a blog has some specific guidelines then be sure to do so.
10. Prepare your post
You probably found the right website for your guest post. Now you need to contact some websites for your post and some have open invitations. So there are few things to consider while preparing your guest post.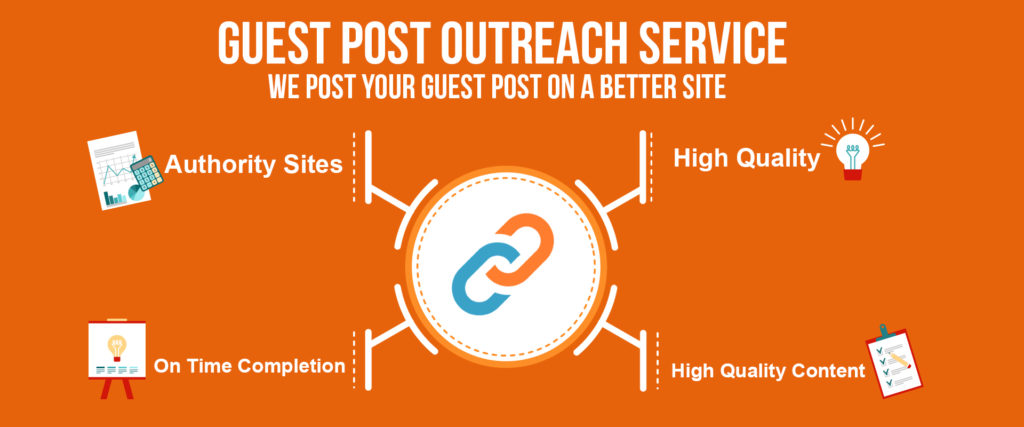 The first is the targeted blog's content is the key for you, find the content on the website for the keyword you are looking for.
The next thing is to find out guest blog posts on the site get many comments and social sharing as posts by the owner. If your goal is to get more backlinks to your website then you won't do so.
Now to ensure that which blog post gets accepted then find out which blogs on the sites do well with their audiences. For this use topsy.com, delicious.com, and digg.com to find out which post is more popular.
For submission of your guest post check content of the blog post i.e. if the posts on the blog with 800+ words with lots of screenshots then your post should be familiar and if they are just 500+ words with fewer screenshots again your post should be familiar.
Conclusion
In guest blogging remember that the purpose of your guest post is not always for backlinks. Liks are the side benefits no doubt but if your goal is to build a strong relationship and making friends then your site never runs the risk of spamming or submitting low quality work.
While using backlinks keep in mind that they are relevant and appropriate to your content. The more you write you get a better site to write for. And finally, use the above secret weapon what your business and personal brand in popularity by the guest blogging.
The above described are the most popular techniques used by marketers and popular marketing companies.