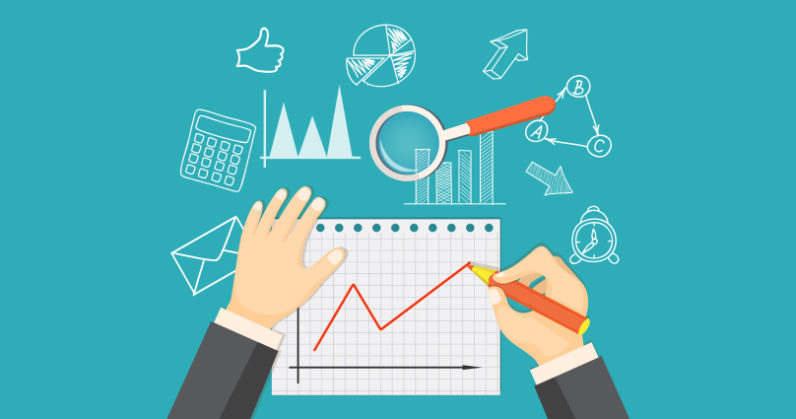 Need an effective marketing plan to promote your business?
Just like when setting up a new business, you require strategy, in the same manner, for promoting your business or brand, all you need is an effective marketing plan.
So, before you can enter the game, it becomes important to understand about promoting your business successfully. From startup business to an established one, creating the right marketing plan will ensure how well you are able to attract your prospect consumers and build long-term trust with each other.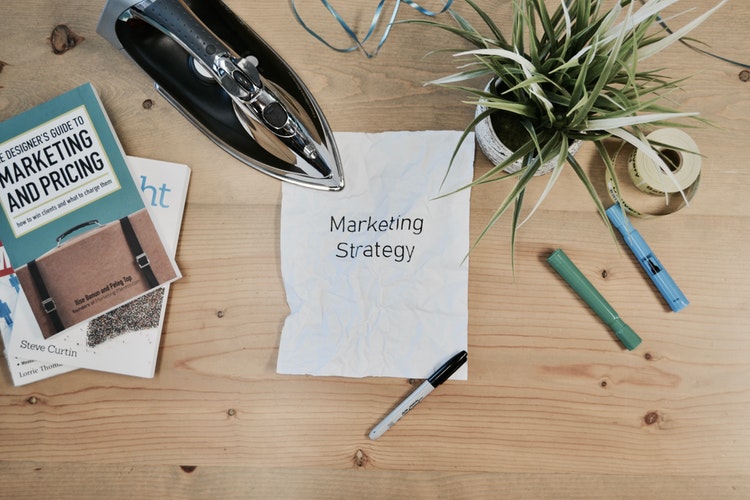 Thus, in this article, we will share with you some useful tips on how to create an effective marketing plan for your new or already established business and how you can make the best from it.
A marketing plan is a primary tool for every business. Because having a marketing plan is necessary in today's competitive world because, without it, your business may lack growth and consumers. A marketing plan focuses on winning and keeping customers; it's strategic and includes numbers, facts & figures, and objectives.
A good and effective marketing plan attracts out all the tools and tactics that you will use to achieve your sales target. It is your marketing plan of action so, what you'll sell, who'll want to buy it and the tactics you'll use to generate leads that result in sales. 
And unless you're using your marketing plan to help you gain budget, it doesn't have to be lengthy or beautifully written. Use bulleted sections, and get right to the point. But you need to understand the basic definition of a marketing plan.
Definition: Marketing Plan
A marketing plan is a detailed summary of your marketing strategy for the coming year, quarter or month.
Normally, a marketing plan will include:
A detailed outline of your business's marketing and advertising goals
Report on your business's current marketing condition
A timeline in which your tasks will be completed
Tracking the performance
A description of your target customers
In general words, a marketing plan is like a summary of everything that you need to know in order to be able to achieve your targets proactively.
Whether you are driving your business online or offline, let's take a look at some tips that help you make better plans or set goals for a successful business.
These are:-
1. Set Up Your Company's Goals
First things first. Your company or business will depend heavily on marketing. Therefore, having the right plans in order to achieve your sales goals. As a startup, more than 90 percent of your success will depend on marketing.
This applies even if you are not doing campaigns or expensive paid marketing for your products or services. Also, the number of consumers you can attract, the cost of the products that you charge and the funds you can raise will entirely depend on the outcome of marketing.
In order to craft a marketing plan that really works, you must know what it can do for you. Knowing this will facilitate how much marketing will be needed to get to your biggest goals.
The best way to do this is by breaking up your goals into smaller milestones which help you achieve your targets with confidence and less effort.
2. Do Some Market Research
If you want your business to produce better results, then it is required that you do some research work before marketing products to consumers. Knowing exactly who your best consumers are will enable you to pinpoint your marketing better.
In this procedure, you are likely to waste fewer resources and convert more with the help of targeted campaigns and the right messaging to deliver your words out to the common masses.
The more you know about your consumer the better it is for your business. What do they do for a living? What keeps them up at night? What gets them excited about getting up in the morning? How much do they earn? Where do they shop? What's their favourite color? What time are they online? Where do they hang out?
Then make sure you have conducted some thorough competitive analysis. Who are your competitors? How much do they charge? How is their customer service? What are they doing well? Where are they dropping the ball and leaving room for you to do better?
Furnished with all of this knowledge you will be able to craft an effective positioning statement, USP and brand. Creating a style guide and specs for your marketing and branding to keep everything consistent may be a part of this.
3. Identifying Marketing and Advertising Channels
Once you have set up your business goals and have done the necessary research about your consumers, the next thing in the list is selecting the appropriate marketing and advertising channels.
What's best will be a little different for every startup. It may include social media, TV, outdoor display advertising, print ads, email, popup shops or retail storefronts, apps, affiliate platforms, live events, or outbound calls.
So just make sure you have a well-rounded marketing mix, leave room for trial and error and testing, and give yourself enough time for these channels to pay off and reach critical mass. Your marketing plan will include a list of your marketing mediums.
While your company might promote the product itself using certain ad space, your marketing channels are where you'll publish the content that educates your buyers, generates leads, and spreads awareness of your brand.
If you post (or intend to publish) on social media, this is the place to talk about it. Use the Marketing Mediums section of your marketing plan to lay out which social networks you want to launch a business page on, what you'll use this social network for and how you will measure your success on this network.
4. Target Consumers
For any business, targeting their consumers for marketing products have become extremely segmented. It does not matter what industry it is, positioning your product or service competitively requires an understanding of your niche market.
Not only do you need to be able to describe what products you market to your consumers, but you must also have a clear understanding of what your competitors are offering to consumers and be able to show that your product or service provides a much better value.
Make your situation analysis a compendious overview of your company's strengths, weaknesses, and opportunities, etc. These are your company's internal and external factors. To determine your company's internal factors, consider the ways that its products are of better quality than what others offer to their consumers and the services are comprehensive.
What you are an offering that gives your business a competitive advantage? On the other hand, weaknesses can be anything from operating in a highly-saturated market to lack of experienced staff members.
Then, describe any external opportunities you can capitalize on, such as an expanding market for your product. Don't forget to include any external threats to your company's ability to gain market share so that succeeding sections of your plan can detail the ways you'll overcome those threats.
Positioning your product involves two steps. First, you need to analyze your product's features, needs and then decide how they distinguish your product from its competitors. Second, decide what type of buyer is commonly like to purchase your product.
5. Analyze Your Marketing Budget
It is important to set a budget. How much do you plan to spend on marketing and promotion of products or services throughout the next year, and how much will the action items you listed above cost you? Most importantly, where will this money come from?
You'll need to dedicate a percentage of projected gross sales to your annual marketing budget. Of course, when starting a business, it may mean using newly collected funding, borrowing or self-financing.
Just carry this in mind – marketing is absolutely necessary to the success of your business. And with so many different kinds of devices available for reaching out to every conceivable audience niche, there's a mix to fit even the most established budget.
As you begin to gather costs for the marketing devices you outlined in the previous step, you may find you've exceeded your budget. Simply go back and adjust your devices until you have a mix that's affordable.
The key is to never stop marketing – don't concern yourself with the more costly devices until you can afford them.
Conclusion
Marketing plays a very vital role in the in order to get success in any business. You need to decide and analyze the customer's need and which customer's to target. And also needs to work out how you will reach and connect new customers. 
Make sure that you keep existing customers/clients happy. And you also need to keep reviewing and improving everything you do to stay ahead of the competition.
Your marketing plan should be the reference document you to use as a basic requirement to execute your marketing strategy. It defines clear objectives and explains how you will achieve them. Perhaps most importantly it looks at how you can ensure that your plan becomes reality.
These are the steps you need in order to create an effective marketing plan for your business, you just need to put them all together. Marketing plans differ from basic and simple to comprehensive and complex. 
And remember, as, with everything else, it really depends on what's best suited for your own business.